Although official release dates have yet to be officially confirmed by EA Games, MI6 has learned that the planned shipping date in USA and Canada is November 1st 2005. The game will roll out in Europe and the rest of the world in the following weeks.

Ratings
The game is set to be rated for 16+ in the UK and across Europe by ELSPA (except Spain which has a pending 12+ rating), and M15+ in Australia (medium level animated violence). In the US, the game is still "Rating Pending". The demo trailer for the game has been rated 12 by the BBFC in the UK.

The Sony PSP version was leaked by MI6 back in May, and was officially confirmed on November 7th 2005 for release in Spring 2006. Details of a Nintendo DS version are yet to be officially announced.

Strategy Guide
The official Prima Strategy Guide is also available to pre-order, and is listed for release on 8th November 2005 in the USA (it was first listed for 11th October release but has since been pushed back).

Strategy Guide - MI6 Price: $11.55 (USA)

Strategy Guide - MI6 Price: £9.09 (UK)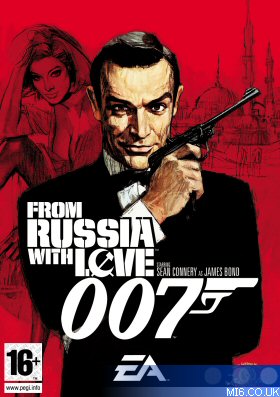 Above: Generic UK platform artwork