K*m K*rdashian tries to scoop publicity with planted Bond girl talk
Famous for being famous socialite K*m K*rdashian, who made her name with countless reality shows and a sex tape, is taking a leaf out of the agents play book and trying to grab some publicity on the back of 007.
The 31-year-old told The Daily Star that she taking acting lessons to increase her chances of cracking Hollywood.
"I am kind of obsessed with Bond. I would love to be in a Bond film as a Bond Girl. That would be the ultimate," she said.
On thing is for sure, K*m certainly has a short memory. Just a few months ago,
Daniel Craig let the world know
exactly what he (and millions around the world) thought about her...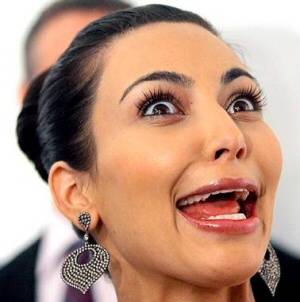 But Bond fans should not worry. The old guard at MGM casting who thrust Teri Hatcher and Denise Richards upon the franchise in recent years are no longer at the studio.
MI6 Note: Her name has been censored to avoid turning up in news searches
Discuss this news here...