Quentin Tarantino tips Uma Thurman for his planned `Casino Royale` remake
If Quentin Tarantino gets the chance to direct a James Bond movie, he says he wants Uma Thurman to be the Bond girl - reports MovieHole.net.
Thurman, who starred in Tarantino's "Kill Bill" and "Pulp Fiction", said she would only do it if she gets to kick 007's ass though, according to the Daily Star (UK).
Tarantino is trying to get a remake of "Casino Royale" up and going
, with Pierce Brosnan reprising his role as 007.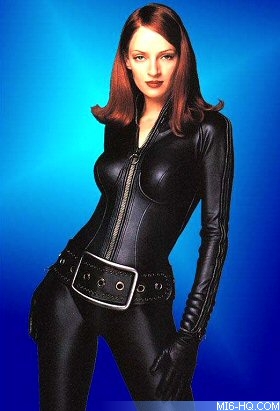 Thurman herself went on the record last year about her Bond Girl desires
. She said, "I thought that Bond girls were the toughest, sexiest, most fun, and, to me, they were like completely awesome. I thought, `Bond girls are bad.`"
Thanks to `Bond 007` for the alert.
Discuss this news here...