Pierce Brosnan says the Broccoli`s threw his idea of Casino Royale with Quentin Tarantino out the window
Pierce Brosnan was interviewed by the
New York Times
this weekend, and amongst the quotes that have been repeated dozens of times over the past week, Brosnan reveals what happened to the
Quentin Tarantino "Casino Royale" idea
.
"I went to them and asked about making "Casino Royale," which is the first Ian Fleming book. I had hooked up with Quentin Tarantino, who wanted to direct the movie. On the fifth apple martini one evening, he mentioned "Casino Royale," which is the blueprint for the psyche of Bond, and I took that idea to the Broccoli family, who produce the Bond movies. They have a way of doing the films, and they are not open to discussion -- they threw my idea out the window."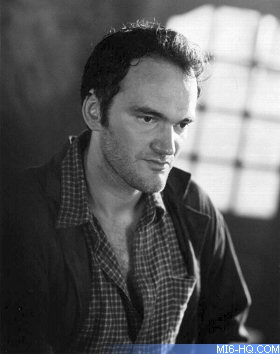 Above: Quentin Tarantino
But they still wanted you to make a fifth film?
"Initially. And I said I would. But then in the middle of negotiations, they changed their minds. They never offered a sound reason. I was shocked. They said they wanted to go in a new direction. But they've probably done me a great favor. I can now concentrate on other roles."
When you've been Bond, do you think it's difficult for audiences to believe you as other characters?
"Maybe a little, but really, Bond is an enigma. He's smooth and bigger than life, but he's vague as a personality. It's a little like doing a period piece. Look, I'm thankful -- the role made me an international star. I've been in the backwaters of Papua New Guinea and heard, "Hey, Bond."
Thanks to `` for the alert.
Discuss this news here...