Casting for James Bond #6 underway - Scottish actor Rory McCann current front-runner
MI6 can reveal that final screentesting is underway to cast the role of the sixth James Bond 007 - and a Scottish actor is head of the queue.
The casting company who worked on the past three Pierce Brosnan outings ("Tomorrow Never Dies" - 1997, "The World Is Not Enough" - 1999, "Die Another Day" - 2002), along with Eon Productions, are in the final stages of deciding whom to grant the next licence to kill.
6' 6" Scottish actor Rory McCann, who last appeared alongside in "Alexander", is considered to be the top choice of producers. Contrary to most media reports, the producers are looking for a relative unknown take over from Brosnan, and 34-year-old McCann is the current front runner amongst the hopefuls.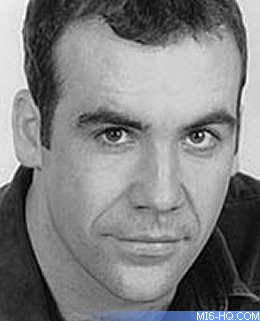 McCann, who was paid $1million to star as Craterus (Alexander The Great's right-hand man) in Oliver Stone's epic, will be well known to Scottish television viewers for his role in the Scott's Porage Oats commercials. He also played the role of Kenny in the popular Channel 4 television series "The Book Group".
Having just completed work on medieval adventure "Beowulf & Grendel" (starring Gerard Butler) which is due for release in 2005, McCann has a clean slate for Bond 21 production.
The Hollywood Reporter announced earlier this month that "GoldenEye" (1995) director
Martin Campbell has signed on to helm the movie.
The only official announcement made so far is that
MGM's scheduled release date of November 18th 2005 was scrapped
. The film is expected "sometime in 2006".
Discuss this news here...