British actor Dominic West rules himself out of James Bond role despite audition
British actor Dominic West has ruled himself out of the race to win the James Bond role, despite auditioning for the part.
Born in Sheffield, Yorkshire, England in 1969, West told the Daily Telegraph newspaper (UK) last week about how his audition went.
"Apparently all of the other candidates were turning up in a tux – as if dressed in full-on James Bond garb. So I went to my audition in an old pair of jeans and a tatty T-shirt. I thought I'd try to be different and go for the nonchalant look".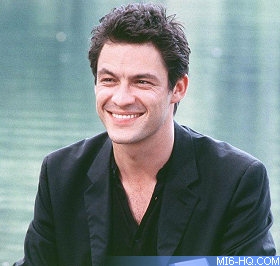 West was first linked to the 007 job back in
October 2004
, but he is now ruling himself out.
"My audition went well, but I've since heard rumours that Pierce Brosnan got it. It's old hat now, anyway, and besides, I'm enjoying working in the theatre".
Brosnan said on BBC television this weekend, during a brief interview at Wimbledon, that he would
not be returning to the tuxedo
for "Casino Royale" in 2006.
Thanks to `LicenceToKill` for the alert.
Discuss this news here...