Bond Girl rumour #4 (closed): Cecile De France auditioned but unsuccessful
MI6 reported
back in October
that the usually reliable DarkHorizons had linked Cecile De France to a Bond girl role in the forthcoming "Casino Royale".
The 30 year-old Belgian actress, star of "High Tension" (2003), had been rumoured for the role of Vesper Lynd.
Earlier this month
the Internet Movie DataBase (IMDB) had listed Cecile as playing Vesper on the Casino Royale production page, reigniting discussion that she may have been cast already.
Now her agents have confirmed she did screentest for the role, but was ultimately unsuccessful.
Her management told
DHNet
(translagted from French): "Cecile does not play [a role] in the next James Bond film. She took part in a casting for Casino Royale but was not retained for the role."
Her agents later added that although she was not recalled, she is still waiting for a final refusal and there is a slim "possibility of further negotiations".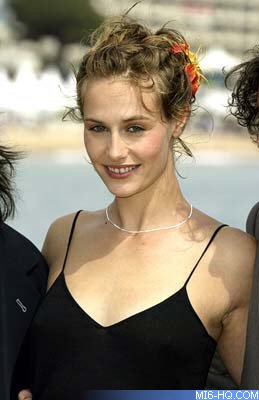 Thanks to `Agent JM7` for the alert.
Discuss this news here...