Paul Haggis onboard to work on Bond 22 script, but turns down directing role
Paul Haggis, the Oscar-winning writer-director of "Crash" and co-writer of "Casino Royale," is cementing a reputation for ruthless efficiency and resourcefulness as distinctive as 007's. Sony has finally lured Haggis back to work on the script for the "Royale" follow-up, temporarily titled
"Bond 22"
, which is slated for release on Nov. 7, 2008 - reports the
LA Times
.
Haggis is currently in the editing room finishing up "In the Valley of Elah," a drama inspired by real events that he wrote and directed about a career officer investigating the disappearance of his soldier son after he returns from the most recent Iraq conflict. He has additional projects lined up as producer, director and/or writer, so the Bond producers must have dangled, shall we say, very seductive creative and financial incentives for him to return to the Bond juggernaut.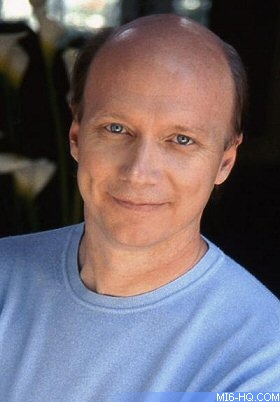 Haggis has more than earned whatever he's being paid to rework the
"Bond 22" screenplay by regular Bond writers Neal Purvis and Robert Wade
("The World Is Not Enough," "Die Another Day"). His rewrite of Purvis and Wade's "Casino Royale" script helped to revitalize the aging franchise and give it the edgier credibility it needed to hook a new generation of fans and score the franchise's biggest box office — $588 million worldwide. (Don't cry for Purvis and Wade; they keep getting the Bond assignments and they're writing the new "Barbarella" screenplay that Robert Rodriguez just signed on to direct for Universal on Monday.)
Last year, director Roger Michell ("Venus") and screenwriter Ted Griffin ("Ocean's Eleven") were briefly attached to the "Bond 22" project, and Haggis had turned down the offer to helm it. Now,
there are whisperings that four directors are in the final running for the gig
— action vets Tony Scott ("Déjà Vu," "Spy Game"), Jonathan Mostow ("Breakdown," "Terminator 3: Rise of the Machines"), Marc Forster ("Monster's Ball," "Stranger Than Fiction") and Alex Proyas ("I, Robot," "Dark City").
After 20 years in television, writing for shows such as "The Facts of Life," "thirtysomething" and "L.A. Law," Haggis jumped from the TV gravy train to become the first screenwriter to write successive best picture winners, "Million Dollar Baby" and "Crash." He's pushing hard to deliver his cut of "Elah," which bows in September as a potential Oscar magnet, to Warner Bros. as he prepares to careen back into Bond's world, which is on its own insistent timeline (the producers had to bump the release date once already).
But, like the famed British superspy, Haggis is unlikely to buckle under the pressure — even the heart attack he suffered during the "Crash" shoot slowed him down for only two weeks. In any case, it's nothing some well-shaken martinis and exotic locales wouldn't cure.
Produced by Michael G. Wilson and Barbara Broccoli (Eon Productions), BOND 22 (title to be announced) is scheduled for release November 7th 2008. Principal photography will start in January 2008, at locations to be announced. The draft screenplay has been handed in by regular scribes Neal Purvis & Robert Wade, with a story that will be a direct continuation of the events of Casino Royale. It will be British actor Daniel Craig's second outing as James Bond, following his debut film Casino Royale released November 16th 2006. Dame Judi Dench (M) and Giancarlo Giannini (Matthis) will also reprise their roles.
Thanks to `Harmsway` for the alert.
Discuss this news here...