French actor Romain Duris turned down Le Chiffre role in `Casino Royale`
French actor Romain Duris a dream role starring alongside Daniel Craig in the 2006 James Bond film Casino Royale - because filmmaker Martin Campbell made him take numerous English tests, reports
ContactMusic
.
The 33-year-old auditioned for the part of the villain in the smash hit movie, but became frustrated when he realised he would have to rapidly improve his bilingual skills.
He says, "I'd already done an audition and a test for my English and then they wanted yet another English test. Well, I had other things to do. I was working on Dans Paris and I didn't want to risk spoiling that. I said, 'Do I work like a madman to improve my English or do I say stop?'"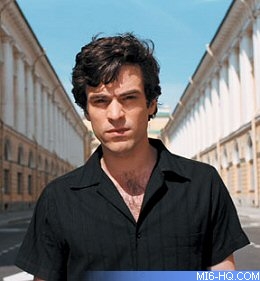 But Duris does not regret turning down the role and thinks his replacement, Danish actor Mads Mikkelsen, did an excellent job as bad guy Le Chiffre. He adds, "The guy they cast is very good. I know I could do it too, but I have no regrets."
MI6 reported back in January 2006 that Romain Duris and fellow French actor Michael Youn had screentested.
Discuss this news here...