Aero Theatre host Roger Moore double bill tomorrow in Santa Monica, CA
Movie: "Live and Let Die" and "The Man With The Golden Gun" screening
Date: Thursday 2nd September 2010
Time: 19:30
Where: 1328 Montana Avenue at 14th Street in Santa Monica, CA, USA
Live And Let Die
Roger Moore's first tour of duty as James Bond sees him up against the dark powers of voodoo in the bulky shape of Yaphet Kotto, while the curvaceous Jane Seymour plays his love interest. There are some splendid action set pieces, notably a speedboat leap that set a new world record, as well as the usual array of hi-tech gadgetry and colourful locations. .
Starring: Roger Moore, Jane Seymour, Yaphet Kotto, Julius W Harris, David Hedison, Gloria Hendry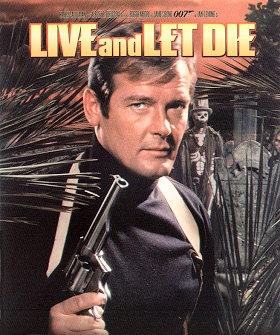 "Live And Let Die" - MI6 Dossier
The Man With The Golden Gun
Christopher Lee makes a fine villain, sporting a golden gun, a third nipple and a tiny henchman called Nick Nack, who is wittily played by Herve Villechaize. Roger Moore gives his usual suave performance as James Bond, but this is far from the best in the series.
Cast: Roger Moore, Christopher Lee, Britt Ekland, Maud Adams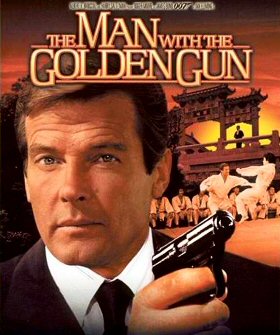 "The Man with the Golden Gun" - MI6 Dossier
Get tickets for this double bill online at fandango.com
.
Discuss this news here...