Naomie Harris talks more about potential role in Bond 23
Last week it emerged that British actress
Naomie Harris had been in talks with the production team of Bond 23 about a potential role
. It was then officially confirmed that talks had taken place, but nothing was decided and no further details were revealed.
Harris spoke to the Radio Times this week and reiterated the position: "Nothing is confirmed, but I would love to be part of the Bond movies."
The as-yet untitled 'Bond 23' will be Daniel Craig's third outing as 007 and is scheduled for released in the UK on 26th October 2012.
Harris talked generally about the James Bond movies and their ability to change as the years pass and tastes change. "What makes them work is that they are responsive to the times. Eva Green's character in Casino Royale was not scantily clad. She was an intelligent, strong, modern woman. The older idea of the Bond movie is in the past. Now it appeals to all generations, ages and sexes."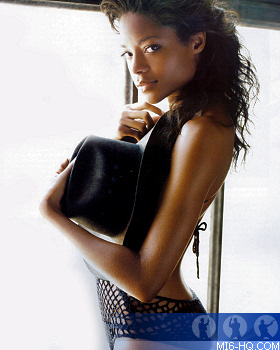 Asked about her views on female nudity in films, she added: "It's the objectification that I don't like. I didn't sign up to be a stripper. I'm very anti the pressure that is put on women to take their clothes off."
Harris demanded a body double for sex scenes in "Miami Vice" and told its director Michael Mann she would not do nudity.
Click here for complete coverage of Bond 23 on MI6
.
Discuss this news here...