UK TV - 'Diamonds Are Forever' on ITV1, Bank Holiday Monday afternoon
Movie:
Diamonds Are Forever (1971)
Channel: ITV1 (UK)
Date: Monday 29th August 2011
Time: 15:30
Following a trail that leads from the canals of Holland to the neon streets of Las Vegas, James Bond uncovers a plot by Blofeld to use the world`s supply of diamonds to create a high powered laser satellite capable of destroying any target on earth, and it`s aimed at Washington.
Starring: Sean Connery, Jill St John, Charles Gray, Lana Wood, Jimmy Dean, Putter Smith, Bruce Glover, Norman Burton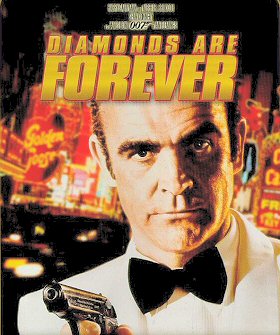 "Diamonds Are Forever" - MI6 Dossier
Thanks to `thegiantcookie` for the alert.
Discuss this news here...