Christopher Lee (1922-2015)
11th June 2015
Christopher Lee, Hammer Horror legend, cousin to Ian Fleming, and the Man With The Golden Gun has passed away age 93
By MI6 Staff
---
Christopher Frank Carandini Lee was born on May 27th 1922 in London, England. His father, a Lieutenant Colonel and Boer and First World War veteran, married Lee's mother Contessa Estelle Carandini di Sarzano. The couple separated when Christopher was just four, and Estelle took her children to live in Switzerland for a time. Here he got his first taste of acting on the stage. Back in London his mother married Harcourt George St-Croix Rose, Ian Fleming's uncle, thus making the Scaramanga actor and Bond author cousins by marriage.
Lee attended Summer Fields School preparatory school, and as so many from the school did, transitioned to the private Eton College. Age 17 family money ran out and with bankruptcy looming for his stepfather, Lee took a job, instead of finishing his education at Wellington College.
The young man was just 17 when war broke out in Europe once more and Lee volunteered to fight for the Finnish army in 1939's Winter War. Although he saw little of the action at this point, Lee was enlisted in the Royal Air Force and later served in the Special Forces. To his death he refused to discuss what he did for the SAS. As part of his service he travelled to North Africa and Italy, eventually meeting his mother's cousin - one member of the Italian resistance to Mussolini and the German occupation.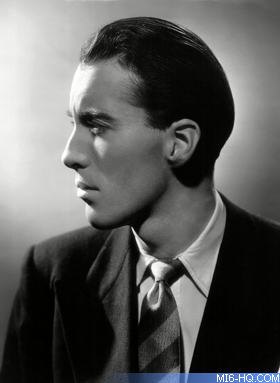 The adventures of the war were not comparable to the office job at Beecham's Pharmaceuticals awaiting Lee after V-J day. Although performing ran in his mother's family, Estelle was at first resistant to Lee taking up a performing arts profession. But the would-be star rejected a military scholarship to study Latin and instead decided to take up acting. He was taken up by the Rank Organisation, where he joined what was colloquially known as the "charm school" - a grooming school for potential young actors and actresses. Although winning his place at the school was simple enough, getting a screen role was less straight forward. He finally won a role the next year in would-be Bond director Terence Young's production of "Corridor of Mirrors", based on a novel by Christopher Massie. As Lee himself told it, this was nothing like a big break, and for nearly ten years the actor struggled with bit parts and background roles, many uncredited and a few even removed from the film after editing. Lee worked again with Young in 1950 on "They Were Not Divided", an ensemble piece about the British Guards armoured regiment. Another notable credit from this period was in "Moulin Rouge", the Oscar-winning picture by John Huston based loosely on the life of Henri de Toulouse-Lautrec.
It was in 1957 that Lee met the legendary Hammer Horror actor Peter Cushing and costarred with the horror giant in "The Curse of Frankenstein", wherein Lee played the infamous monster of Mary Shelley's creation. In 1958, ten years after meeting Sir Roger Moore, Lee starred opposite the Bond actor in an episode of his TV series "Ivanhoe", in which Moore plays Sir Wilfred of Ivanhoe, a noble challenger to the cruel reign of Prince John. Perhaps more notably for regular cinema-goers, '58 marked Lee's first appearance as the vampire Count Dracula in the film "Dracula", which was retitled "Horror of Dracula" for the US market.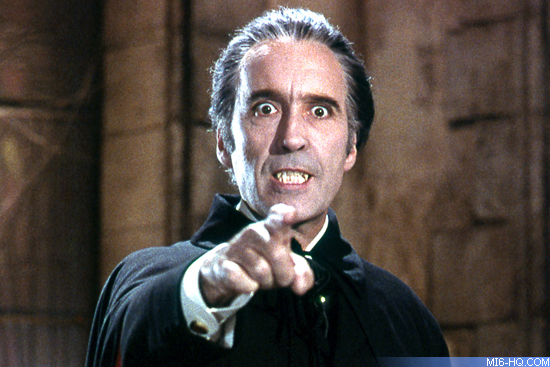 A number of other horror genre pictures - including "The Man Who Could Cheat Death", "The Hound of the Baskervilles", and "The Two Faces of Dr. Jekyll" - came and went before Lee was lured back for another Dracula: "Prince of Darkness" (1965). Lee remembered later that he did not particularly enjoy his signature roles and that the Hammer Films president would rope the actor in with a description of who would go out of work if the films didn't get made.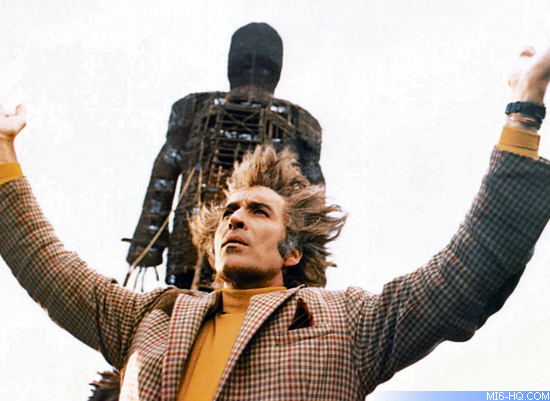 1973 saw the release of another iconic Lee role as Lord Summerisle in "The Wicker Man" alongside Edward Woodward and Britt Ekland. Christopher Lee later remembered Summerisle as one of his favourite roles. The following year he turned to his distant cousin's oeuvre when he joined the production of Cubby Broccoli and Harry Saltzman's 007 adventure "The Man With The Golden Gun". Shying away from the bloodthirsty roles of past, Lee transformed his cousin's American gangster character, 'Pistols' Scaramanga, into a refined gentleman with a taste for good food and wine and a quiet and menacing attitude to his showdown with James Bond. Lee could have been a Bond villain much earlier with Ian Fleming himself approaching the actor in order to secure him for the 1962 picture "Dr. No". The producers had meanwhile cast Canadian Joseph Wiseman in the role, and Lee would have to wait 12 years before appearing in the franchise.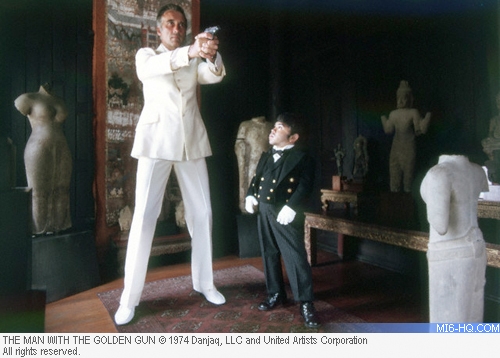 Ever keen to throw off the Hammer Horror mantle Lee took the opportunity to move to the US in the late '70s and took a role in Steven Spielberg's 1979 wartime comedy "1941" starring Dan Aykroyd. In the US Lee found steady work and even took a few recurring roles on the nation's small screens. When Steven Waddington remade "Ivanhoe" in the early 1990s, Lee played a recurring role of Lucas de Beaumanoir in the series. This was quickly followed by a role in "The New Adventures of Robin Hood" between 1997 and 1998.
Throughout his career Lee had serval brushes with Arthor Conan Doyle's famous character, first playing Holmes in 1962's "Sherlock Holmes and the Deadly Necklace". Then, in 1970 the actor was cast as the detective's brother Mycroft in "The Private Life of Sherlock Holmes", opposite Robert Stephens' Sherlock. Fast forward 20 years and he was again in the deerstalker for "Sherlock Holmes and the Leading Lady" and "Incident at Victoria Falls", both made-for-TV movies.
Lee became an iconic villain to a whole new generation of filmgoers after accepting roles in the epic "Lord of the Rings" trilogy as the white wizard Saruman and George Lucas' "Star Wars" as Darth Tyranus, better known as Count Dooku.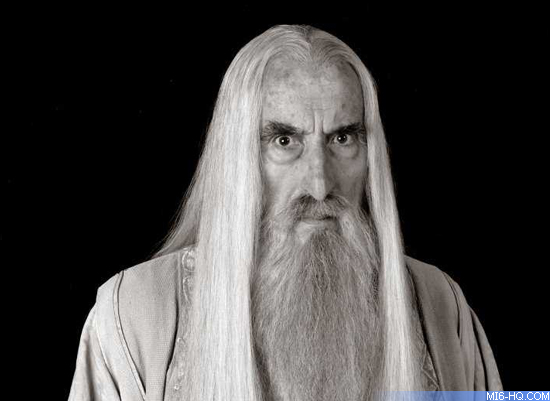 In later life he contributed his services as a voice artist and narrator to a number of pictures, including "Alice in Wonderland" (2010), "The Color of Magic" (2008), "Corpse Bride" (2005), and even re-voiced his assassin Scaramanga for EA's "GoldenEye: Rogue Agent" (2004).
Back in 2009, aged 87, Lee was knighted by Prince Charles at Buckingham Palace for services to drama and to charity. After the ceremony Lee said he would not divulge what the Prince had said to him after being knighted but said the heir to the throne was "extremely complimentary," adding: "He couldn't have been nicer and was very easy to talk to."
'Til his death, Lee was preparing to film a drama called "The 11th", set to co-star Uma Thurman. He passed away on Sunday 7th June 2015, he was 93. Bond star Sir Roger Moore tweeted: "It's terrible when you lose an old friend, and Christopher Lee was one of my oldest. We first met in 1948. Our thoughts are for Lady Lee, Christina and Juan."
Share The Story