Robert Rietty (1923-2015)
20th April 2015
The voice actor extraordinaire behind some of 007's most memorable friends and foes has died age 92
By MI6 Staff
---
Born on 8th February, 1923 in Ferrara, Italy, Robert Rietty was an actor and voice artist who made his name dubbing for a variety of James Bond's friends and foes. Before he was called on to dub John Strangways in 1962's "Dr. No", Rietty had a career on the small and large screen dating back to appearances in the early thirties. As a young boy he appeared at the London Palladium in Dickens' "Bleak House" and counted himself lucky enough to transition from boyhood acting to adulthood.
He began dubbing others and serving as an off-screen voice actor in the 1950s, with credits that include "Never Take No for an Answer" (1951) and "Land of the Pharaohs" (1955). Around the same time he joined forces with Orson Welles to perform for the now-famous radio series, "The Third Man".
"Dubbing has taken hold of me, I haven't taken hold of it. I was doing some re-voicing of one or two minor characters once and the director suddenly realised that he had need of the leading actor to change dialogue and he wasn't available. So, he asked me 'Do you think might be able to imitate it and get away with it?' I tried and it seemed to work and he was happy. From then on the word spread and I kept being called to re-voice other people. Important people, who weren't able to come and record themselves."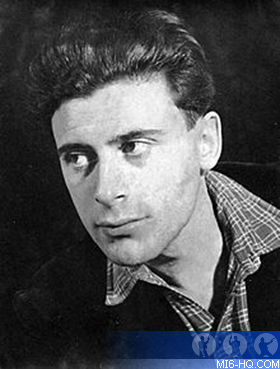 Back on the small screen he appeared in a series of "ITV Television Playhouse" episodes between 1956 and '57. He also made a living dubbing foreign films for English audiences, most notably pictures shot in his native Italian. Throughout the 1960s and '70s Reitty appeared on British television in classics like "The Persuaders!" (co-starring Roger Moore) or "Man in a Suitcase" (1967). He voices the ominous Number Two in Patrick McGoohan's "The Prisoner".
For 1972's "Treasure Island" - once again starring the esteemed Welles - Rietty dubbed the entire part of Long John Silver for which Welles was cast. "I very often get to do five or six [voices per film]," Riety remembered. "In the case of 'Waterloo' [1970] we needed different voices, some of them only two lines, but even so they needed to be two voices." For "Dr. No" Rietty not only dubbed MI6's man in Jamaica but then, a mere scene later, he voices one of the Baccarat players at Bond's table in London. Perhaps most memorably Rietty dubbed Adolfo Celi throughout his time on Bond's fourth adventure "Thunderball". He also supplied the voice for Bond's Japanese contact Tiger Tanaka. In honour of his long run with Bond, Rietty was given a small role on screen in "Thunderball" producer Kevin McClory's remake, "Never Say Never Again".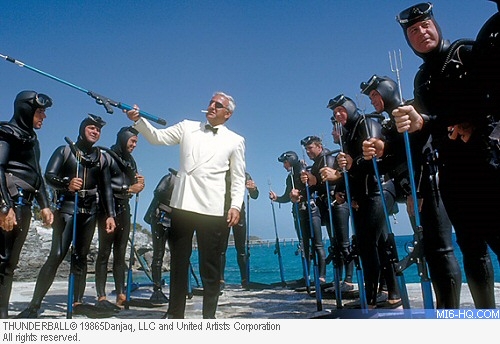 He made his final film appearance in 2001 in Ridley Scott's "Hanibal", based on the Thomas Harris novel. He retired from acting in 2009, but no before voicing for the spin-off from cult British TV series, "Doctor Who: Death Comes to Time". Aged 89 he received an honorary doctorate from the University of Florida for services to the arts. He passed away on April 3rd 2015.
You Might Also Like
Collecting
MI6 previews the new autobiography 'The First Lady of Bond' by Eunice Gayson
Quantum of Solace (VG)
Activision have secured voice talent from Daniel Craig, Judi Dench, Mathieu Amalric and Olga Kurylenko for the "Quantum of Solace" videogame
---
Get Bond in Your Inbox
Sign up for occasional email updates from MI6. Get notified of breaking Bond news, and digests of recently releases features:
Share The Story