Tom Pevsner (1926-2014)
19th August 2014
Executive producer Tom Pevsner, who worked with three James Bond actors in his tenure, has died aged 87
By MI6 Staff
---
Tom Pevsner served as Executive Producer for the first and only time on the 1995 relaunch of the James Bond series with Pierce Brosnan on top billing in "GoldenEye." He had previously been Associate Producer on "For Your Eyes Only", "Octopussy", "A View To A Kill", "The Living Daylights" and "Licence To Kill", for a period spanning fifteen years and three different 007 actors.
Describing his role on "GoldenEye", Pevsner explained: "I'm the nuts and bolts man. I make sure that everything gets put together."
Born on October 2nd, 1926 in Dresden, Germany, Tom was the son of the distinguished architectural historian, Sir Nikolaus Pevsner. His parents were German although his father's family were originally from Russia, and due to a decline in the fur trade, had moved West. Pevsner was brought up in Germany until the family moved to England when he was nine years old.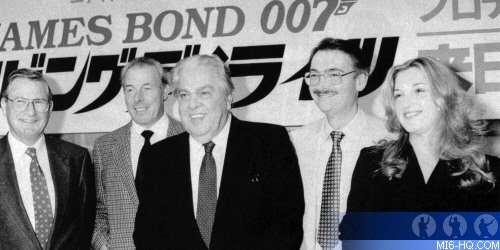 He served in the British Army from 1944 to 1948 before earning a degree in Modern Languages at Cambridge University. Aside from his time in education and the army, Pevsner lived his entire life in the Kings Cross area of London within yards of his brother and sister and his original family home.
In 1951, Pevsner entered the film industry under Sir Michael Balcon at the famed Ealing Studios.
He began as a third assistant director and moved up to first Assistant Director on now-classic Ealing productions, such as "The Ladykillers" (1955) and "The Longest Day" (1962) with Sean Connery as he was making his debut as 007.
He later served as Associate Producer on such films as "A High Wind in Jamaica" (1965), Fred Zinnemann's "Julia" (1977) and John Badham's "Dracula" (1979), starring Frank Langella and Sir Laurence Olivier. Over the years, he worked with some of the most celebrated filmmakers in the world, including Billy Wilder, John Huston, John Ford, Jules Dassin, Alexander Mackendrick, Anatole Litvak and Stanley Donen, among others.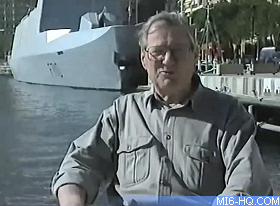 "GoldenEye" was Pevsner's last big screen credit. He died on Monday 18th August 2014 at the age of 87.
Share The Story