| | |
| --- | --- |
| | With MGM emerging from bankruptcy proceedings, the wheels of production appear to be starting to turn again for Bond 23... |
Bond 23 - December Report
3rd December 2010
After a long drawn out and very public process, Metro-Goldwyn-Mayer confirmed yesterday that a federal bankruptcy court has approved a prepackaged bankruptcy plan in which its lenders will exchange nearly $5 billion in debt for ownership of the company that owns 50% of the James Bond franchise and is responsible for half of "The Hobbit" movies. The two-part series is to go into production in February, and MGM confirmed last month that the 23rd 007 adventure was being lined up for a November 2012 release.
Approval by the U.S. bankruptcy court in New York clears the way for MGM to implement its plan by the middle of the month and emerge from Chapter 11 bankruptcy protection quickly. The company has largely determined its board of directors, according to bankruptcy filings. Spyglass Entertainment's Gary Barber and Roger Birnbaum will become co-CEOs and will be joined on the board three members from lenders Highland Capital Management LP, Solus Alternative Asset Management LP and Anchorage Capital Group LLC; former MySpace co-president Jason Hirschhorn; and former CBS Corp. chief financial officer Fred Reynolds. Two board seats have not yet been determined. Solus' seat will be occupied by its president, Christopher Pucillo, who was the pick of major debtholder Carl Icahn. The billionaire investor agreed to back the restructuring but may still seek to combine MGM with Lions Gate Entertainment Corp., a studio in which he also holds a large stake.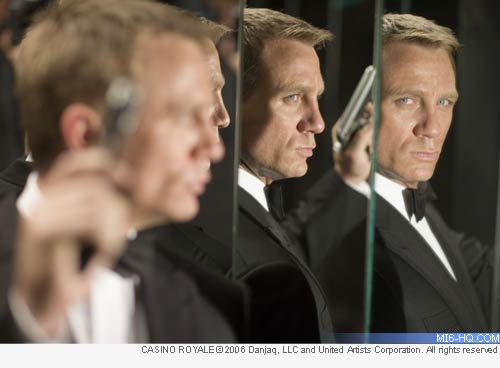 With the smoke clearing from the MGM fiasco, several people connected with the next James Bond production are starting to comment on the project's status. A couple of weeks ago, Jeffrey Wright - who has played Felix Leiter in the last two movies - said "things seem to be moving in the right direction, although sideways at times. It seems to be heading toward some resolution."
A day before MGM's plan was approved, five-times 007 composer David Arnold revealed that wheels were starting to turn again Bond 23 after being put on indefinite hold by producers earlier in the year. "We only just got the news that we're back on. But 'there's many a slip twixt cup and lip' So I will keep quiet until I get a script and then start writing ideas," Arnold said. "I just hope the next one is as good as my favourites, as I think everyone does. And I'm always interested in what Daniel Craig brings to the part. But like most things with movies, if it ain't on the page etc… All I can say is that I'm looking forward to a great script for it, alongside every other Bond fan in the world!""
Today, Kate Winslet revealed she plans to move back in with her ex-husband Sam Mendes, and that the director is still on for helming the 23rd James Bond film now that the MGM is emerging from bankruptcy. "Sam is doing the next Bond film, all being well, and we'll all be in England if that happens. It's such a massive commitment for him and it's not fair for him to commute backwards and forwards to New York from London. It would be impossible. The children will be there with me." The Daily Mail reported that Mendes was scheduled to direct Bond 23 "some time towards the end of next year, with the production likely to be based, as usual, at Pinewood film studios".
2012 marks the 50th anniversary of the EON Productions series of James Bond films. Assuming Daniel Craig honours his contract for a third film, it would be the longest gap between Bond movies without a change in the lead role.

With both the "Batman" and "Spider-Man" franchises duking it out at the 2012 summer box-office, there is little chance of Bond 23 being pulled forward. The release schedule around the holiday season in 2012 is light, with the only two major releases ("Monsters, Inc. 2" and "The Twilight Saga: Breaking Dawn Part II") penciled in for November 2012.