Eidolon Preview
12th June 2016
Covers and synopsis for the first three issues of the new 007 comic book adventure 'Eidolon' have been released
By MI6 Staff
---
Writer Warren Ellis and artist Jason Masters are teaming up for the second original six-part James Bond comic book adventure published by Dynamite Entertainment and Ian Fleming Publications.
The new six-part storyline will be titled 'Eidolon' and will be launched this week on June 15th. Dynamite are staying true to comic book tradition and so the first issue of 'Eidolon' will be 'James Bond #7' in the series, following on from 'VARGR' which was published as issues #1 through #6.
The story synopsis and covers for the first three issues of 'Eidolon' have been revealed.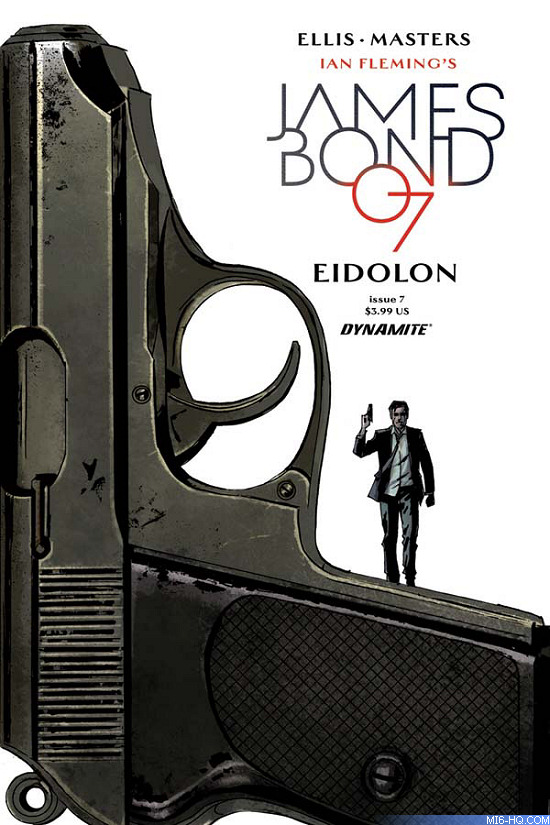 Issue #7:
After World War Two, army intelligence groups created ghost cells called "stay-behinds" across Europe in the event of a Warsaw Pact surge. "EIDOLON" is the story of a SPECTRE stay-behind structure - ghost cells of SPECTRE loyalists acting as sleepers until the time is right for a SPECTRE reformation and resurgence. The time is now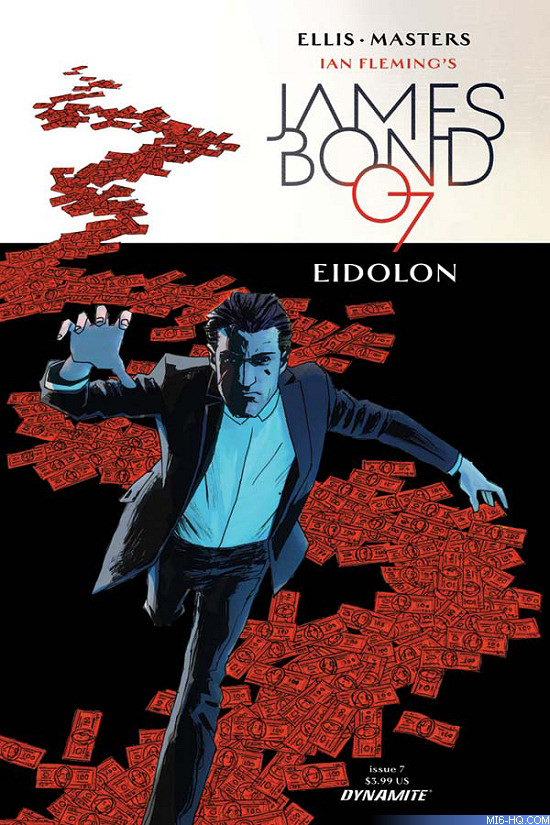 Issue #8:
James Bond is trapped in Los Angeles with a MI6 agent under fire and a foreign intelligence service trying to put them both in bags... and possibly more than one foreign intelligence service. And things may not be any safer in Britain, with bodies dropping and ghosts moving in the political mist...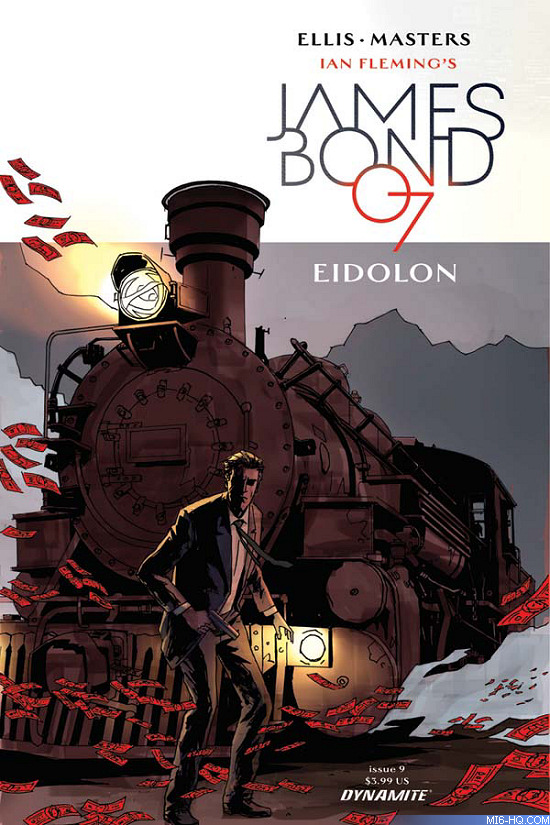 Issue #9:
Bond is sent to breach a secret base in the depths of England, alone, without back-up, and fully deniable: a place from Cold War history, with only one way in and one way out, while the forces of security services all over the world are seemingly ranged against MI6, and all Bond has is his gun and a few pieces of a bloody, dark puzzle...
Share The Story