Win The Man With The Golden Typewriter
13th October 2015
Enter for your chance to win signed copies of the new book chronicling the personal letters of Ian Fleming
By MI6 Staff
---
MI6 Competition: MI6 has teamed up with Bloomsbury to offer lucky readers the opportunity to win copies of the newly released 'The Man with the Golden Typewriter'.
On August 16, 1952, Ian Fleming wrote to his wife, Ann, "My love, This is only a tiny letter to try out my new typewriter and to see if it will write golden words since it is made of gold." He had bought the golden typewriter as a present to himself for finishing his first novel, Casino Royale. It marked in glamorous style the arrival of James Bond, agent 007, and the start of a career that saw Fleming become one the world's most celebrated thriller-writers. And he did write golden words. Before his death in 1964 he produced fourteen best-selling Bond books, two works of non-fiction and the famous children's story Chitty-Chitty-Bang-Bang.
Fleming's output was matched by an equally energetic flow of letters. He wrote constantly, to his wife, publisher, editors, fans, friends and critics--and to the wife of the man whose name Fleming appropriated for his hero--charting 007's progress with correspondence that ranged from badgering Jonathan Cape about his quota of free copies--a coin was tossed and Fleming lost--to apologizing for having mistaken a certain brand of perfume and for equipping Bond with the wrong kind of gun. His letters also reflect his friendship with such contemporaries as Raymond Chandler, Noel Coward and Somerset Maugham.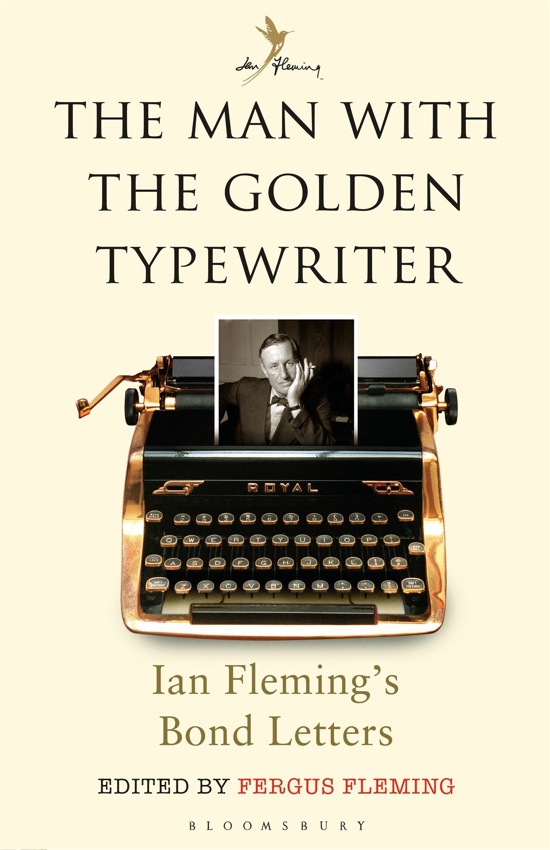 SIGNED BOOKS MUST BE WON: To enter for your chance to win a signed copy of "The Man with the Golden Typewriter" simply answer the question below along with your name, city and state to [email protected]
Which is the first Bond novel to be set in Jamaica?
Terms & Conditions: The competition closes at midnight GMT on 13th November 2015. MI6 will choose the winners at random from the correct answers received. The winners will be contacted via the email address supplied and their postal address will be requested. If a winner fails to respond within 7 days of prize notification, another winner will be chosen until all prizes are allotted. Competition is open to MI6 readers based worldwide. Entrants must be at least 13 years of age.