James Bond: The Musical
5th July 2015
The daughter of original Bond producer Harry Saltzman claims to have secured the rights for a Broadway or Vegas show
By MI6 Staff
---
Update (9th July): Today, Saltzman has explained that her show would be a parody and therefore does not need any rights from Danjaq and MGM. She gave a statement to Playbill: "Eon (sic), Danjaq, and MGM et al's statements are accurate as far as they go. Placeholder Productions' and my statements are also accurate. Placeholder did not claim to have purchased rights to a stage production from Eon et al (nor did we intend to imply we had). Placeholder did (and did claim to) purchase rights to a James Bond musical parody written by Dave Clarke with music and lyrics by Jay Henry Weisz. The key word here is 'parody.' Parody, the courts have repeatedly upheld, is fully protected under the fair use principle of the US Copyright Act of 1976 and, as such, does not require permission from the owners of the intellectual property being parodied. "We are producing a parody, no permissive rights are required from Eon, Danjaq, MGM et al to produce our show; it will not infringe on their intellectual property. James Bond: The Musical will go on as planned."
Update (8th July): Danjaq and MGM, joint holders of the rights to James Bond on stage and screen, have dismissed this claim. "Danjaq LLC and Metro-Goldwyn-Mayer Studios Inc confirm they have not licensed any rights to Merry Saltzman or her production company to create a James Bond musical. Danjaq and MGM jointly control all live stage rights in the Bond franchise, and therefore no James Bond stage show may be produced without their permission."
Earlier: According to multiple reports in the trade press, Placeholder Productions claim to have secured the rights to 'James Bond The Musical'.
Executive Producer Merry Saltzman, the first and lesser known of three children of the original Bond co-producer Harry Saltzman, announced the news hinting that the show is aiming for a run either in Las Vegas or on Broadway.
She said the world's favorite spy will soon be singing, dancing, and laughing his way into audiences' hearts in an original production with songs and lyrics by Jay Henry Weisz and a book by Dave Clarke.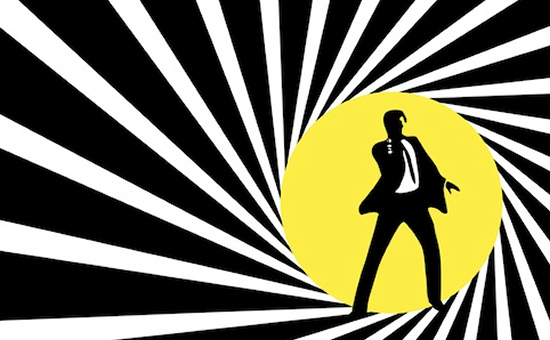 Pre-production has begun and Placeholder expects the curtain to go up on this satirical spy romp as soon as 2017.
'James Bond: The Musical' will have an original storyline and will use "several Bond villains, plus some new ones," Saltzman said. The show will also introduce "our own Bond girl." No casting has been announced.
"Production schedules and trial runs are still being worked out in anticipation of a late 2017-early 2018 opening."
Get Bond in Your Inbox
Sign up for occasional email updates from MI6. Get notified of breaking Bond news, and digests of recently releases features:
Share The Story