James Bond: World of Espionage
18th July 2015
Glu Mobile have quietly launched the new 007 licenced game 'James Bond: World of Espionage' for iOS and Android
By MI6 Staff
---
Exclusively revealed by MI6 last month, Glu Mobile have today launched the new 007 licenced game 'James Bond: The World of Espionage' in the iTunes AppStore and Google Play store.
Official Blurb: Join 007 in the newest strategy game from Glu, James Bond: World of Espionage. Seduce beautiful allies, drive fantastic cars and execute foul villains as you deploy James Bond and other secret agents around the globe, solve classic missions and build your agency branch in order to take on the coveted role of M as head of MI6 HQ in London and protect the world from mass destruction.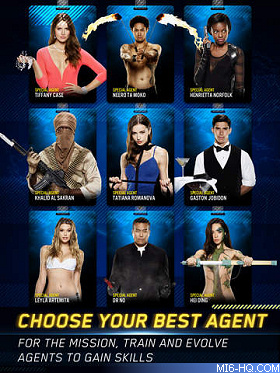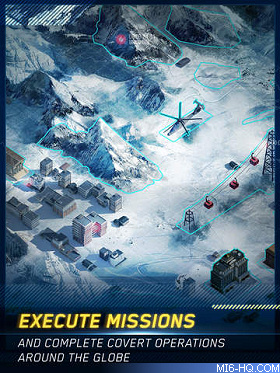 BUILD YOUR MI6 FACTION - Find, recruit and develop top agents with unique talents. Level them up via training to increase their skills and combine them with other agents on the team to take advantage of each agent's ability.
COMPLETE COVERT OPERATIONS - Travel around the globe completing covert missions and confronting top villains. Ensure you have the best team assigned for the mission at hand, be it regular Field Missions or secret Special Operations objectives.
USE ADVANCED GEAR - Equip agents with advanced gear to increase their stats like Gadgets, Vehicles, Clothes and Weapons! Find new items and materials and use them to craft special gear in the Q-Lab for even better bonuses!
BECOME THE TOP AGENCY - Battle other agencies for supremacy in Alliance Wars or, if you prefer, compete in limited time events for world domination as you work to propel your agency to the top of the standings!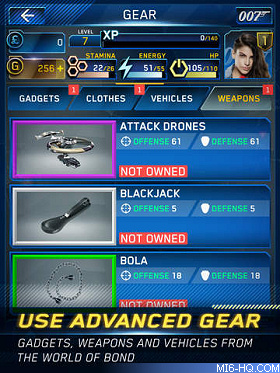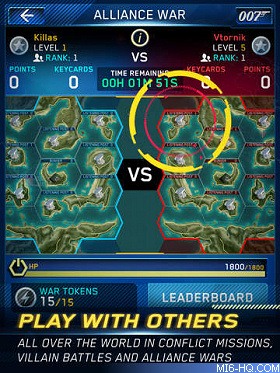 Share The Story