Also on show was some of the CGI cut scene work that EA completed for the Bond6 project - which would have been the next 007 game had it not been for Pierce Brosnan stepping down from the role late last year. As MI6 revealed last month, most of the animation and plot for Bond6 had been completed in 2004, only to be put on hold after Brosnan publicly distanced himself from the role.
At the University of Florida event, EA showed "Pierce Brosnan sneaking on a boat dock, firing and blowing up explosive crates, and then jettisoning the location in a hybrid boat/hovercraft". Since Bond6 was put "on ice", some of this CGI sequence was reworked for the "GoldenEye: Rogue Agent" television commercial.

Click here for more details on the Brosnan/Bond6 project.
Internet rumours have confused the footage shown of Brosnan (in the axed Bond6 project) with the idea of another title being in development. This is not true. The only 007 licence game currently in development is "From Russia With Love". EA LA, who last year produced the critically slammed "GoldenEye: Rogue Agent", will not be producing a sequel to the villainous FPS shooter after it suffered poor sales.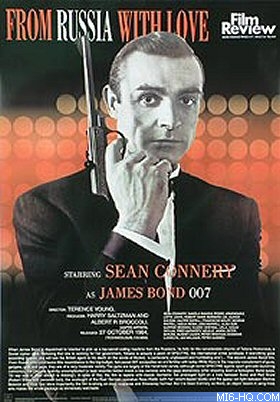 Movie Market Poster - Buy Now