Naomie Harris Photoshoot
7th February 2016
Miss Moneypenny dons a Bond Girl swimsuit for the Range Rover Evoque photoshoot
By MI6 Staff
---
During the US release of 'SPECTRE' back in November, Miss Moneypenny herself, Naomie Harris, donned a Bond Girl style swimsuit for a Range Rover photoshoot.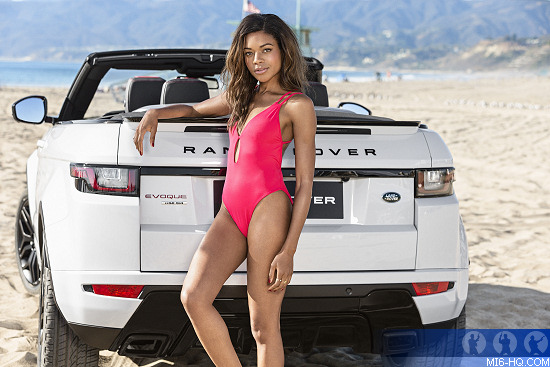 The luxury SUV maker were sponsors of the 24th James Bond film, where Discovery Sport models were used.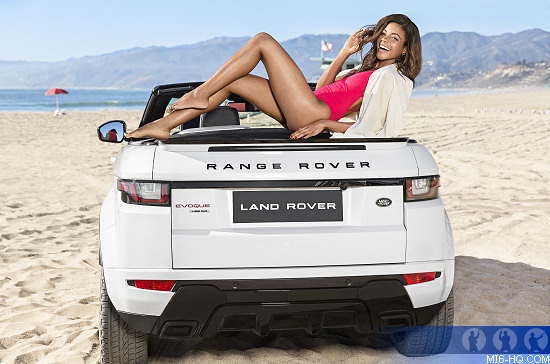 Naomie showed off her beach body in Santa Monica, California, for the shoot for a new campaign for the Evoque Convertible edition Range Rover. Her bright red swimsuit is by Peixoto, a Miami-based swim wear brand.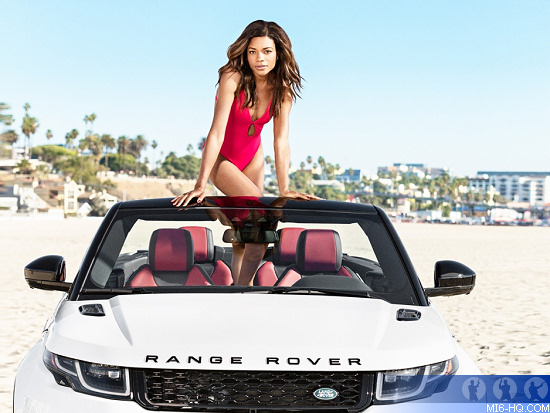 Renowned fashion photographer Ben Watts captured these glamorous shots. Naomie said, "It's a glamorous car and Miss Moneypenny has a more glamorous alter ego which would enjoy driving this."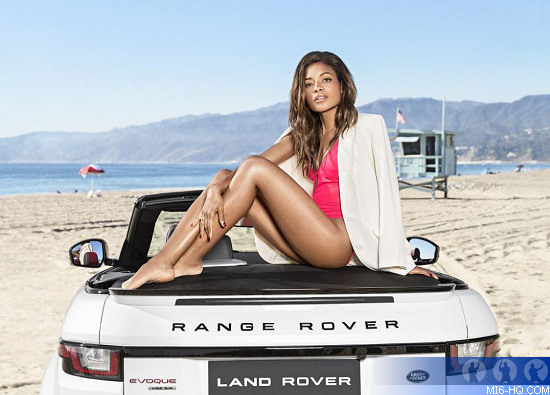 Share The Story