| | |
| --- | --- |
| | Within just weeks of his Bond film hitting theatres, George Lazenby spoke to the American press about his surprising departure from 007 duties... |
George Lazenby Cuts Ties With Bond
19th March 2011
With his one-and-only James Bond film having opened shortly before Christmas, George Lazenby spoke to the American press about his surprising departure from 007 duties.
"New James Bond Finds Job Too Binding" - January 18th, 1970 (NEA)
George Lazenby's own story might be more exciting than "On Her Majesty's Secret Service." And that is the new James Bond film with wall-to-wall excitement Lazenby is the new - for one picture only - James Bond. There are the inevitable comparisons with Sean Connery staring Lazenby in the face, and he knows it,
"I'm going home now to face the music," he says (home being London at the moment). "I figure I'll be slammed by the critics. I don't mind, really. It's better to be slammed or praise than to be ignored."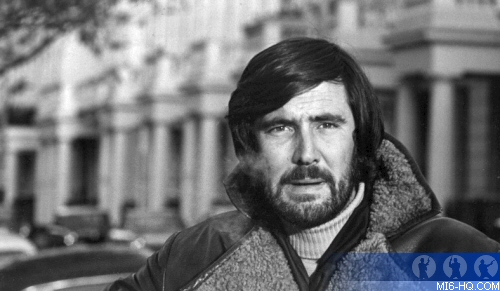 Above: George Lazenby in London, 1970
Lazenby's experience on his first ever movie wasn't altogether a happy experience. He'd never acted. He assumed they would help him. But, he says, he got no help at all, either from the director or his fellow actors. He thinks maybe they were all too busy with their own problems. The producers offered him a million dollars to do another Bond picture. He turned them down.
"I have no money now," he says. "It's hard to turn a million dollars down when you have nothing. But I figured if I made that million, I'd have to make another couple of million and pretty soon I'd be trapped. That's not what I want out of life. The only reason I might want a million is so I could spend it on peace, as John Lennon does."
He's happy, despite everything. He says he likes to live, likes to be turned on. What turns him on? "Suntanned birds with patches of white here and there. Did you know that American girls have the best legs in the world?"