| | |
| --- | --- |
| | The votes have been counted and a winner selected for the "From Russia With Love" alternate cover art competition... |
From Russia With Love - Cover Art Competition
17th May 2010
Back in January, MI6 asked fans and graphic artists of the James Bond forums, Keeping the British End Up, to design a jacket for Ian Fleming's James Bond novel "From Russia With Love". The requirements were that it included the title and author, the images used were original or copyright free, and the cover did not incorporate elements from the EON Productions' films. Artists could also reflect the styles adopted by Penguin's Inked or Decades re-release editions. For the past month, readers have been voting on the finalists artwork, and the results are in...
Winning Design - 'AstonMartins4Me'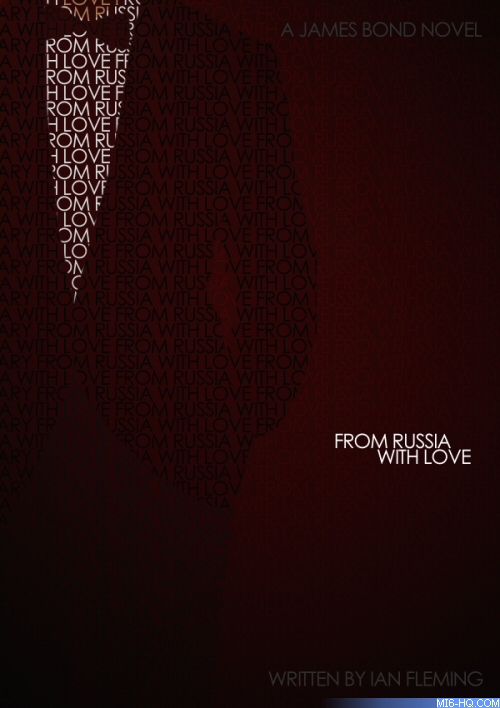 Runners Up
| | | |
| --- | --- | --- |
| Artist: Cipher | Artist: Count Chocula! | Artist: Lazenby. |
Click here to see a gallery of all the entries.
The next competition is to design a cover for "Moonraker". For more detail on the entry requirements, and to submit your design, visit this thread in the "Keeping The British End Up" discussion forums.
Related Articles
Inked "From Russia With Love" Preview

Decades "From Russia With Love" Preview