Gregg Wilson Interview
24th February 2016
As the 'SPECTRE' auction celebrates the 24th 007 adventure's success, Morten Steingrimsen chats to associate producer Gregg Wilson
---
To celebrate the home release of "SPECTRE" several items of memorabilia were auctioned for charity at Christie's, the famous auction house, on Thursday 18 February. Associate Producer on the film, Gregg Wilson, attended the press opening and spoke to Morten Steingrimsen about the success of "SPECTRE".
Wilson grew up on the set of Bond and has fond memories of his first encounter with 007 in the guise of Sir Roger Moore. "The first memory I have of the Bond films is from set of "Octopussy" (1983). I remember that I visited the huge circus set. It was a very magical moment for a little boy. Later, I also remember that I visited the sets of the Timothy Dalton films "The Living Daylights" (1987) and "Licence to Kill" (1989). There is something very special about walking into a Bond set, you feel right away that you are in a different universe.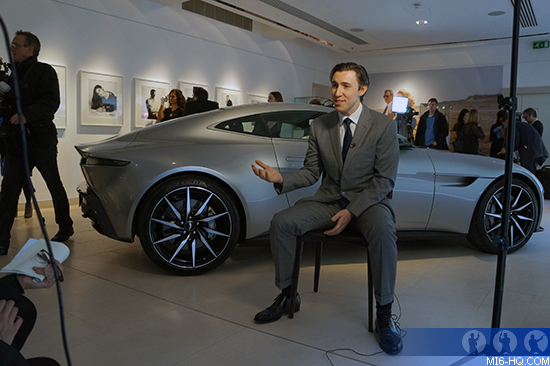 Wilson began working on Bond films in the late '90s. "While studying at Stanford University, I was involved in the musical department of David Arnold's soundtrack to "The World Is Not Enough" (1999). With "Die Another Day" (2002) I began working full time with the Bond franchise. On the 20th Bond film I worked on, among other things, script development, which is my passion."
"SPECTRE" is reportedly one of the most expensive movies ever made, and was shot on location all over the world, with filming taking place in London, Mexico City, Rome, and Tangier and Erfoud in Morocco. What was it like handling production of this scale? "Creating movies of this size is clearly a complex process. But it is important to remember that I am one of many producers. For example, we get a lot of help from executive producer and production manager Callum McDougall, who has worked on the Bond films since 1987. The Bond production is a large machinery, and with many departments , each with specific responsibilities."
One of the biggest challenges is to shoot on location, he says. "We like to shoot as much as possible on location to maximise the film's production value, and it can often be tough for the action and stunt department. For example, on "SPECTRE" we spent six weeks in the Austrian Alps, closed down Rome at night for several weeks and we blocked off all traffic on the Thames a number of nights. But fortunately Bond is something special and the film crew works hard. Many of our filmmakers, such as special effect supervisor Chris Corbould, have worked with Bond films for many years. It's a good family feeling on the set."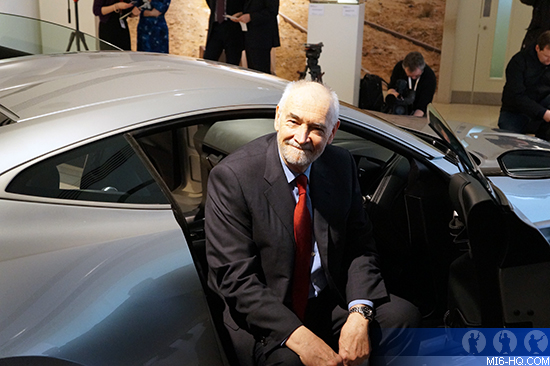 After the incredible success of "SPECTRE", expectations are high for the next Bond film. Speaking about the development of Bond 25, Wilson said: "We have just begun to talk about ideas for the next movie. Each script process begins when we ask ourselves the question: 'What is the world afraid right now?' In the case of "SPECTRE" the theme was global surveillance. So right now we are trying to find out what theme will be relevant in the coming years." Wilson stressed that no release date is set but MI6 understands that the 25th film will not likely premiere until 2018. "We always wants to do something new with the Bond character and see him in situations we have not seen him in the past. We have to give the audience something new every time."
Share The Story