Pierce Brosnan Interview
18th August 2014
Speaking to MI6 contributor Briggon Snow, 'The November Man' star reflects on his return to the spy genre and his time as Bond
---
Briggon Snow caught up with the four time 007 star at an LA press junket where Pierce Brosnan was promoting his new picture, "The November Man".
The real-life narrative surrounding "The November Man" is perhaps even more compelling than that of the film itself. When I sat down at the Beverly Hills Four Seasons to speak with Mr. Brosnan, there was an undeniable sense of pride radiating off of him...a knowing smile and an almost boyish eagerness and energy to talk about this new spy film of his.
Making this film was as much about catharsis as it was creating a great piece of entertainment within a genre that Mr. Brosnan knows all too well. Having previously in his career made four Bond films, he is no stranger to the hero role...but the way he spoke in our interview revealed a vulnerability when discussing a creative itch for him that the James Bond films not only created....but ultimately didn't scratch: "It seemed after my time with Bond, there seemed to be unfinished business. And the way Bond ended in my life, the demise of Bond, going off stage left...seemed like there was a certain void there...", a brief and quiet moment of reflection, and then a bittersweet smile, "The Bond thing was such a giant part of my career...it's the gift that keeps on giving. And I wouldn't be sitting here with you talking about "The November Man" if it wasn't for James Bond".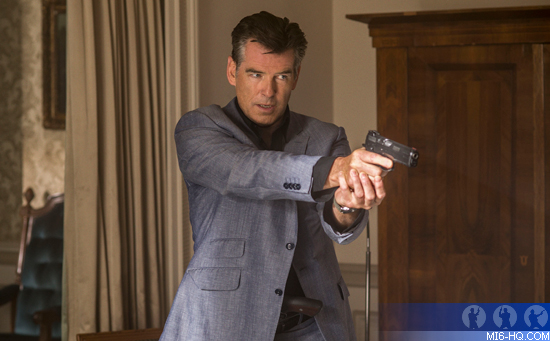 Since Mr. Brosnan's departure from the role of 007, fans have become familiar with his talking points and respectfully distant allusions to what might have gone on behind the scenes. But for the first time, in this interview, there seemed to be a very purposeful shift from that to a candid discussion on the closing of that chapter of his life. And it seems that with "The November Man" he can finally close that door with some satisfaction...or at least begin to close it.
When asked about the tone of his films during his tenure as Bond: "The franchise of Bond did the business the way they did the business, and it made sense. I probably wish that I had picked up the gun sooner, but I picked it up when I picked it up...", wistfully alluding to his initial brush with the James Bond franchise in the 80's where it was to be him, not Timothy Dalton, brandishing the Walther PPK. Picking up that gun earlier might have satisfied his desire for a darker and more complex tone and character, but it was ultimately not to be. Ironically it was that same darkness and grit in Dalton's portrayal that was the catalyst for the his own lighter outings in the '90s.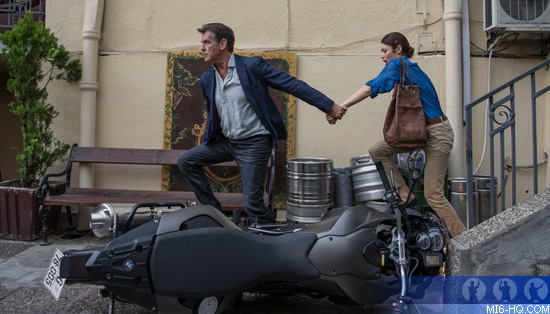 A complexity and depth of character is something Brosnan had always strived for during his time as James Bond. Leaping to his defence in a conversation after the interview was his producing partner at Irish Dreamtime, Beau St. Claire: "Pierce had the instincts to take Bond to a grittier and flawed place. The Bond franchise just couldn't accommodate it at the time."
The general agreement of the room was that agent Jason Bourne changed everything. "When Matt Damon and Mr. Greengrass and "The Bourne Identity" came on the stage you could just feel the shift. The whole thing had gotten more muscular." Mr. Brosnan reflected. Speaking in contrast to his days as 007, and more in lockstep with the Bourne films and Daniel Craig's current incarnation of Bond, Mr. Brosnan spoke about the character of Peter Devereaux: "The writing of Bill Granger had complexity of character; It had punch and grit to it. It gave me the opportunity to really take the gloves off and be hard as nails...be ambivalent in my moral values as a character...so there was a complexity there that was seductive and enticing. Devereaux is a savvy operative, a cultured badass, and he's someone who has been manipulated by his senior officers...The character appealed to me because of his humanity...his workman like attitude. There's fractures in his psyche...and he's savage and brutal in his execution of what has to be done. He's a working man. He's a working operative. There's no bells or whistles or gadgets."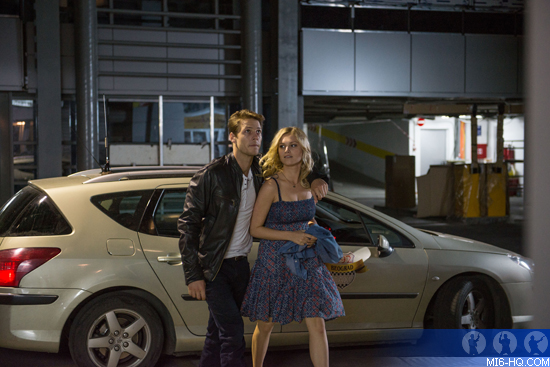 When asked about his leading lady and Bond alumni Olga Kurylenko, he smiled. "There was a sweet irony in it all because Olga had made a Bond film with Daniel, and so that's the kind of joy of making a film like this. It was Olga's work and her talent and beauty, vulnerability. It just made sense, and it felt good."
When talking with Mr. Brosnan there is an inescapable sense of artist's ego; Not one of arrogance, but of a burning creative desire to achieve something he has not yet achieved. It's all very human, and it's that confidence in his career of accomplishments tinged with bittersweet regrets that make Mr. Brosnan a compelling, complex and joyous presence to be in front of.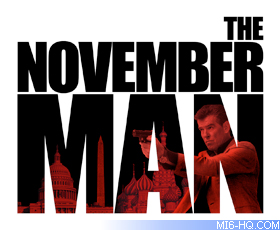 Finally, on a personal level, not only as a Bond fan but as a fan of movies in general...why become an actor? And why 007?: "I wanted to be in movies. As an innocent romantic lad of eleven or twelve with not much in the back pocket but some dreams, I became an actor, and I found out I was good at it and it made me happy...it made me happy to make people happy. It's kind of simple as that really. The genre and the hero, to play James Bond...I saw my first James Bond movie as a lad in 1964 and it was bedazzling and beguiling. I never thought...never dreamed that I'd get to be such a man...such a character. A man becomes what he dreams."
I walked away from this interview with Mr. Brosnan with an immense amount of respect for the actor. He wears James Bond retirement with a great deal of grace. There's a fire in his belly...and with a wink and a nod and a smile Pierce Brosnan certainly has become what he dreamed...the trick is that he never stopped dreaming.
Share The Story