Trigger Mortis Review
6th September 2015
Ben Williams reviews the new James Bond continuation novel by Anthony Horowitz (spoiler free)
---
Ever since the announcement of Sebastian Faulks as the author of 2008's "Devil May Care", released to celebrate the centenary of Ian Fleming's birth, the choice of the next James Bond continuation author has stirred the interest of fans and literary critics alike. From Sebastian Faulks to William Boyd, each has had a pedigree in the spy-thriller genre, each having their own dedicated followers, and all have an affection for the writing of Ian Fleming. However, it is fair to say that not all of these novels generated the most positive reviews or found favour with the fan base.
So, when Anthony Horowitz was announced as the latest author to take up the reins, there were mixed feelings. Certainly, Horowitz looked like the perfect choice on paper. A self-confessed Fleming fan, Horowitz found great success with his Alex Rider books, which referenced and paid homage the James Bond novels, and whose prose could be described as Flemingesque. Despite this pedigree, the relative successes and failures of previous authors did call into question whether or not Horowitz' Bond novel would be up to par.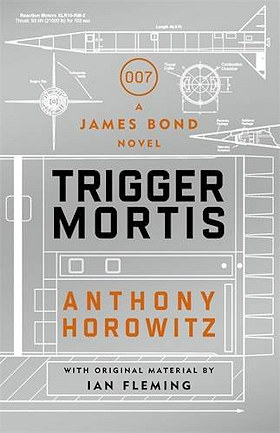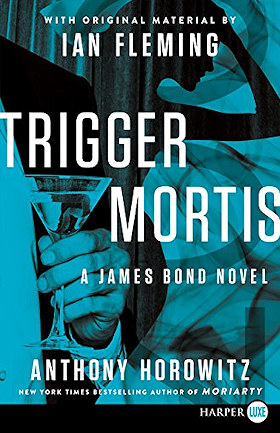 As the announcement of the title loomed ever larger, little morsels of information were released to whet our appetites for the main event. Amongst those literary amuse-bouche was the news that Pussy Galore would be making a comeback. The press, of course, ran with pictures of Honor Blackman's cinematic portrayal of the character, which did nothing to quell the fan's fears. Fleming himself had made mention of previous heroines in his other novels, but he had never brought them back as continuing characters. Just how good an idea would this be? There was also the issue that Pussy Galore of the novel "Goldfinger" had been a lesbian, whom Bond had managed to 'turn' purely by virtue of his masculinity. How could Horowitz reconcile this rather antiquated view with the expectations of a modern audience, whilst still remaining true to Fleming's character and continuing the narrative in the period?
Then there was the name. Announced on what would have been Ian Fleming's 107th birthday, the title "Trigger Mortis" did not exactly ignite the imagination. Micro-blogging sites and forums were less than kind about the choice of title, although there was a grudging admission that it did, at least, play into Fleming's fondness for puns.
So, what to expect of this new novel? Would it be more akin to Faulks' pastiche, or would it be its own stylistic beast, as Deaver's "Carte Blanche" had been? Or would it sit somewhere between, as Boyd's "Solo" had? Well, the answer, most satisfyingly, is that "Trigger Mortis" is perhaps the best continuation novel since Amis' "Colonel Sun".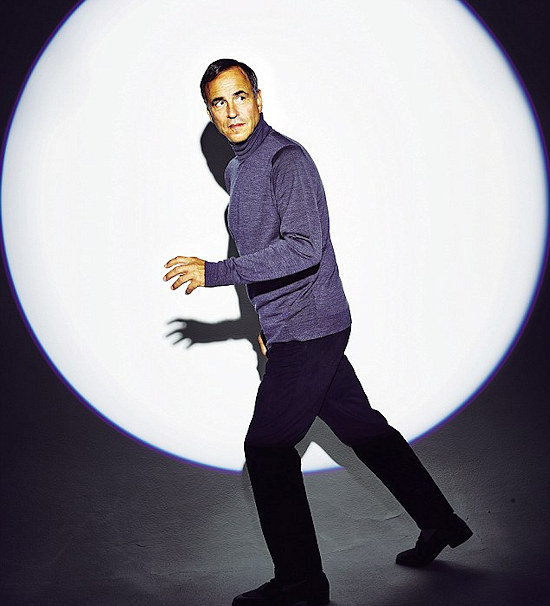 "I was so glad that I was allowed to set the book two weeks after my favourite Bond novel, Goldfinger, and I'm delighted that Pussy Galore is back!" - Anthony Horowitz
Horowitz is perhaps the only continuation author to have captured not only the vivid description of place and time, of which Fleming was a master, but also the absurdity of characterisation and events, which made the Bond books so enjoyable. Much is made of Fleming's 'dark and gritty' writing, but the truth is that - whether in the description of the villains or the situations Bond finds himself in - Fleming's writing was full of the absurd. With his Alex Rider series, Horowitz had already mastered this ability to marry the ludicrous with the kind of 'boys own adventure' writing that Fleming excelled in and, if anything, Horowitz tones it down for "Trigger Mortis". The result is a Bond novel that sparkles with the same kind of economy and preposterous narrative elements that were the hallmark of Fleming's prose.
Much has been made of the inclusion of excerpts of Fleming's own writing in "Trigger Mortis", which had been taken from an unproduced television treatment dating from the 1950s, when Fleming had been commissioned by CBS to write several short Bond adventures for the small screen. The majority of these were, of course, adapted into the short stories found in "For Your Eyes Only", however, the narrative elements and actual prose from this story (titled "Murder On Wheels") were never used. It is a testament to Horowitz' writing that it is impossible to tell where Fleming's writing ends and his begins.
So, what of Pussy Galore? "Trigger Mortis" is set just two weeks after the events of "Goldfinger" and the events of that novel are referenced throughout. The return of Pussy Galore simply reflects the way in which Bond and Tiffany Case continued their relationship between the events of "Diamonds Are Forever" and "From Russia, With Love" and does not feel forced in the slightest. In fact, the character and her relationship with Bond, are handled with tact and the resolution of their relationship manages to appease the many who might consider her conversion by Bond to heterosexuality to have been trite and insensitive.
The novel cracks along at a great pace and the setting of the world of Formula 1 racing at the Nurburgring and also the Space Race of the late 1950s are a perfect backdrop for a Bond novel. There are plenty of thrills and spills as well as some inventive set pieces that truly pit Bond's skill against his adversary. Some of the set pieces will echo those from popular films, and it's hard to completely disassociate yourself from these whilst reading them, but whilst we may have seen some of these things before, we are only witnessing tried and familiar tropes rather than any form of plagiarism.
The villain and his plot are well thought out, and in particular Jai Seung Sin's backstory, and the events surrounding it, are compelling and vividly told. If not actually sympathy, this certainly adds a degree of understanding and dimension to the character, and it's difficult not to empathise with a person who has experienced this kind of horror and displacement.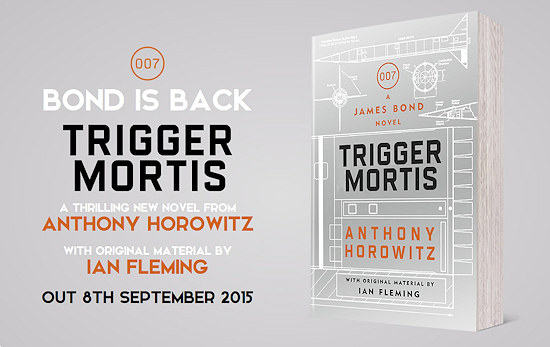 As to the villain's plot, Horowitz seems to have drawn from real, more modern events to inspire it, which might appear trite and possibly even offensive to some, however, sensibilities can easily be offended these days, and it is really no different to Fleming drawing upon his own wartime experiences to create outlandish plots. It is during the course of exploring the villain's plot that the title of the book is made clear and suddenly, upon understanding its meaning in the context of the story, it becomes completely relevant and it's subsequently difficult to imagine "Trigger Mortis" being called anything else.
There are some interesting and well-drawn female distractions for Bond in "Trigger Mortis", not least of whom is Jeopardy Lane. She is a very Flemingesque creation in both character and physicality, and her assistance is essential to Bond's mission.
In conclusion, "Trigger Mortis" is a very worthy inclusion into the Bond series and it leaves the reader hoping that Mr. Horowitz will be asked back to do more.
Share The Story
The opinions expressed in this review are those of the author and do not necessarily reflect those of MI6-HQ.com or its owners.