'SPECTRE' Review (Spoiler Free)
21st October 2015
Ben Williams reports from the 'SPECTRE' press screening with the first spoiler free review of the new James Bond adventure
---
There's little doubt that 'SPECTRE' had a considerable weight of expectation behind it. After all, following on from the phenomenal success of 'Skyfall' was never going to be easy. Whilst 'Skyfall' was a critical and financial success, there were many amongst the dedicated fans that felt it veered too widely from the classic James Bond mould and simply had too many contrivances. So, how to repeat the financial success of a film that rode the wave of the Britannic zeitgeist of 2012 and also appease the fanbase who were baying for Bond?
Despite the 'Bond formula', getting a Bond film right is no easy task. Whilst the ingredients are, at heart, quite simple, like any cocktail, it is the blending of these ingredients, the exact measures, and the finesse, which determines the final potency of the concoction. With 'SPECTRE' these ingredients have been so expertly blended, it is almost impossible not to revel in the execution.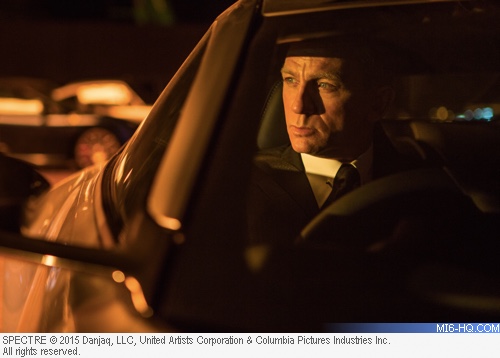 It's clear that Director Sam Mendes felt the weight of expectation to surpass 'Skyfall', initially turning down the opportunity to helm another Bond film. However, he did eventually succumb to the pressure to mine for gold once again, and it's as well he did because with 'SPECTRE' he has hit a rich seam.
With 'SPECTRE', Mendes has really flexed his directing muscles. It is fair to say that Mendes is more at home with actors and eliciting performance than with cinematic savoir-faire, but with 'SPECTRE' there are some beautiful flourishes that really show that Mendes is far more than an actor's director, far more than a theatre director who has transposed his craft to the screen. The opening shot alone, which pays homage to Orson Welles' 'Touch Of Evil', is masterful, and worth the price of admission in itself, but this then develops into a style of direction that highlights just what a capable and assured director Mendes is.
This is bolstered by some of the finest cinematography by Hoyte van Hoytema that we've seen in recent memory. Every frame seems to burst out of the screen and the depth, the composition, and colour palette are simply exquisite. Undoubtedly, 'SPECTRE' is the most beautiful looking Bond film we've ever had.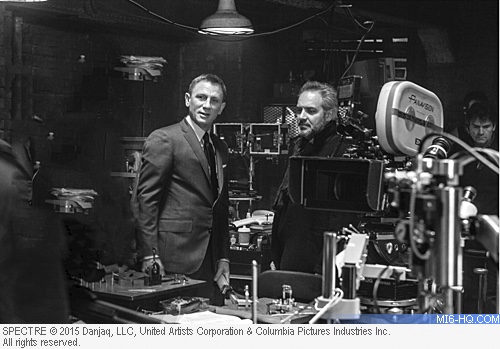 The production design by Dennis Gassner and costume design by Jany Temime work in tandem with the cinematography to create something that is rich and cohesive. The sets are simply gorgeous and perfectly realised, whilst the costuming adds depth and dimension to the characters, whilst also seamlessly enhancing the overall mise-en-scène.
Returning from 'Skyfall', composer Thomas Newman does sterling work with the score, whilst the script by Jon Logan, Neal Purvis & Robert Wade, and Jez Butterworth avoids many of the major leaps of logic and plot holes that were the hallmark of 'Skyfall', whilst also injecting a great deal of charm and wit into the proceedings, along with plenty of subtle nods to previous films to keep the fans happy.
None of which would be that important if it weren't for the acting from the absolutely stellar cast. Daniel Craig, now in his fourth outing as Bond, has found the perfect balance of assured swagger, seriousness, comedic timing, and shades of vulnerability that make his Bond not only heroic, but also likeable and relatable. He's so confidently cool in the role that he makes it look effortless, which - considering the physical demands of the role - is no small achievement.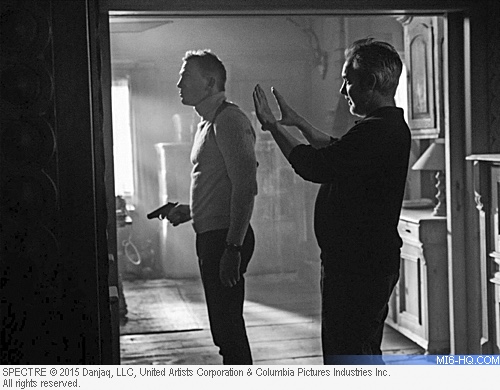 On paper, Léa Seydoux's role as Dr. Madeleine Swann is perhaps fairly one-dimensional, but it is a testament to her acting ability that she imbues the role with greater depth than is there on the page. There is genuine chemistry between her and Craig and there seems to be far more intimacy between the two characters than one might expect. She is certainly a far more believable heroine than many of her forebearers and the relationship between her and Bond feels honest and genuine.
After his turn in 'Inglorious Basterds', Christoph Waltz seemed almost too obvious a choice for a Bond villain, but somehow he manages to make you forget his other villainous roles. There is something equally sinister and charming about his portrayal and that makes him a compelling villain. Perhaps not as compelling as Javier Bardem's Silva, but one that certainly holds his own against Craig.
The MI6 stalwarts Ralph Fiennes as 'M', Naomie Harris as Moneypenny, Ben Whishaw as 'Q', and Rory Kinnear as Tanner, all make a welcome return and, whilst their roles are somewhat expanded than the formulaic briefing, flirtation, and equipping, this feels entirely natural in the context of the narrative. New to the Security Service is Andrew Scott's 'C' who is overseeing the merger of MI6 with MI5, although his motivations may not be entirely straightforward.
Jasper Christensen as Mr. White and the utterly gorgeous Monica Bellucci as Lucia Sciarra add an extra layer of depth to the film, and whilst their roles may be small they are no less significant.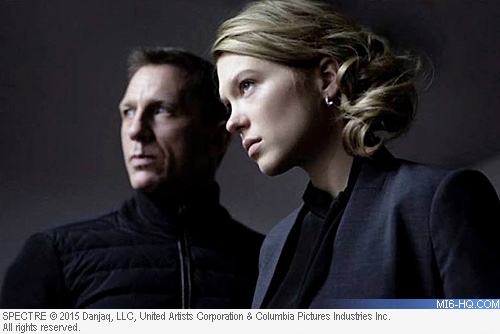 Ultimately, 'SPECTRE' has met the challenge of following 'Skyfall' with assured gusto, confidently exceeding even that film's merits. 'SPECTRE' certainly comes with the baggage of all of the Craig films that have preceded it, however, it knows this and embraces it. In fact, without giving too much away, it's safe to say that 'SPECTRE' could not exist without the previous Craig films.
Craig started his tenure as Bond by rebooting the character, restarting and re-defining it. It took the whole of 'Casino Royale' to harden and shape him, the whole of 'Quantum of Solace' to move on from the loss of Vesper, the whole of 'Skyfall' to set the familiar characters back in place and now, finally, with 'SPECTRE', Craig is properly James Bond at last.
Share The Story
The opinions expressed in this review are those of the author and do not necessarily reflect those of MI6-HQ.com or its owners.