Actors Adverts (4)
27th January 2015
Pierce Brosnan stars in a spoof action movie commercial for Kia to be broadcast during the Super Bowl
By MI6 Staff
---
Former James Bond star Pierce Brosnan stars in a new Super Bowl commercial for Kia Motors, spoofing a pitch meeting for a new action adventure movie.
In the spot we see Brosnan imagine how each scene will play out before he is brought back down to earth.
The 2016 Kia Sorento has been completely redesigned. It's bigger, more refined, and more capable than ever before. With 290 horsepower and all-wheel drive, it's "The Perfect Getaway Vehicle". So to demonstrate the vehicle's off-road capabilities and sophisticated personality, Kia teamed up with actor, Pierce Brosnan, to create a getaway so unexpected that even Pierce himself did not see it coming./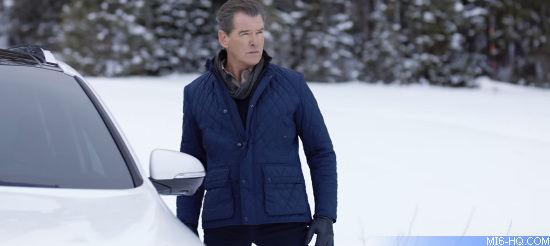 You Might Also Like
Pierce Brosnan
The Man With The Golden Balls... MI6 looks back at Brosnan`s German TV adverts
Pierce Brosnan
MI6 trawls the production archives and foreign adverts to uncover Brosnan`s tobacco merry-go-round with Bond.
---
Share The Story