'Die Another Day' is MI6's movie of the month for March
This month, MI6 celebrates Pierce Brosnan's 2002 outing as 007 in "
Die Another Day
".
In what would ultimately be Brosnan's fourth and final foray as James Bond, the movie also celebrated the 40th anniversary of the series on the silver screen with nods to each of the previous entries.
"Die Another Day" would
court controversy several times throughout its production and its eventual release
, including: protests in Korea, stuntmen angered with CGI, Buddhists upset by a sex scene, and tall tales of flying rocks.
Throughout March, MI6 will publish a wide-range of articles covering many aspects of the production that took a record-breaking $431.97m worldwide.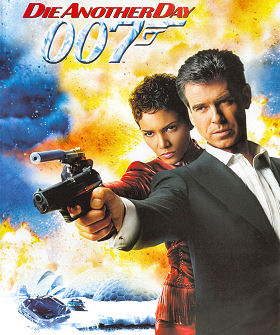 Mission
When his top-secret mission is sabotaged, James Bond finds himself captured by the enemy, abandoned by MI6 and stripped of his 00-licence. Determined to get revenge, Bond goes head-to-head with a sultry spy, a frosty agent, and a shadowy billionaire whose business is diamonds... but whose secret is a diabolical weapon that could bring the world to its knees!
Discuss this news here...