Quentin Tarantino talks more about Bond, Timothy Dalton, and his vision for spy films
Quentin Tarantino has talked more about his fascination with the Bond series and his desire to get the character back to his roots - the original Ian Fleming novels. Henry Cabot Beck, who interviewed Tarantino for a recent New York Daily News piece, revealed these extra pieces on the Bond newsgroup:
"I actually thought Timothy Dalton did a good job - he`s what I always thought I wanted in James Bond, but in the end it wasn`t quite my vision of the character."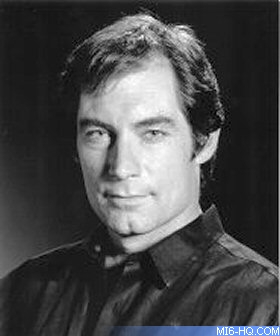 Timothy Dalton - Not everyone`s cup of tea as 007, as he made a brave attempt at bringing the character back to Fleming`s creation.
"I will say this, though - if I did a James Bond movie, no second unit directors. Everything would be shot by me."
On the subject of the spy film genre, Tarantino went on to suggest other areas he would like to explore:
"Doing Matt Helm is one of the great lost opportunities in that genre, because even more than Ian Fleming, and Ian Fleming could be pretty hard-boiled, but none of the spy books are quite as hard-boiled as the Matt Helm books."
"My favorite spy movie, right along with the James Bond movies, is Kiss The Girls and Make Them Die - Mike Connors, Terry Thomas, Dorothy Provine."

Discuss this news here...