Louis Jourdan (1921-2015)
15th February 2015
Louis Jourdan who played the suave villain Kamal Kahn in 'Octopussy' has died at the age of 93
By MI6 Staff
---
Louis Jourdan was born on June 19th 1921, in Marseille, France to Yvonne Jourdan and Henry Gendre. He was educated in France, Britain and Turkey before training in classical acting at École Dramatique in Paris where he trained under René Simon. Jourdan worked off-screen as a director's assistant before making his on-screen debut in 1939. During the war, Louis and his brothers joined the French underground after the Gestapo killed his father.
The young Jourdan continued to act in local French productions up until the late 1940's when he began to perform in international and Hollywood films. His big break came when Hollywood product David O. Selznick invited the him to appear in a 1947's 'The Paradine Case' an Alfred Hitchcock drama where Louis Jourdan played opposite Gregory Peck and Charles Laughton.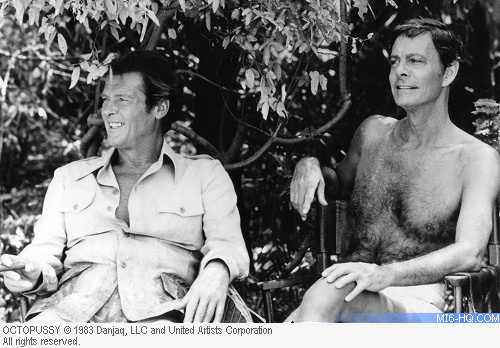 "Very sad to hear Louis Jourdan has died. Many happy memories of filming Octopussy together." - Sir Roger Moore
In 1944, after France was liberated from the Nazi occupation, Louis Jourdan married Berthe Frederique with whom he had one son, Louis. Jourdan settled in the Americas in order to pursue his international career and appeared in a range of impressive and diverse films including Charles Vidor's 'The Swan' - where Jourdan joined Grace Kelly and Alec Guinness in an impressive picture.
The accomplished actor's most globally recognised role came in 1958 when Jourdan played the role of Gaston Lachaille in 'Gigi', the Lerner and Lowe Musical which clinched Best Picture at the following year's Academy Awards. He landed a Golden Globe nomination for Best Actor in a Comdedy or Muscial for his work on the picture. A year later, he was honoured with two stars on the Hollywood Walk of Fame, one for television and one for radio.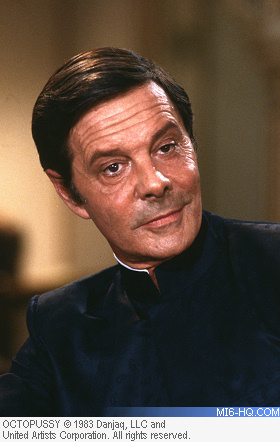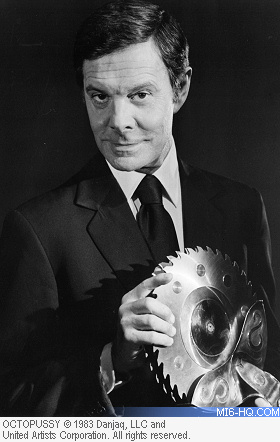 Jourdan continued to make a varied and worthwhile range of films but regularly returned to the UK to work on BBC productions including 1977's 'Dracula' and 'Columbo'. In 1981, he discovered his son, Louis Henry, had committed suicide by drug overdose in his house in Beverly Hills. His friend and Bond producer, Albert R. Broccoli, cast him as Kamal Khan in the 1983 James Bond film 'Octopusssy'. He had previously passed on the opportunity to play Hugo Drax in 'Moonraker' four years earlier.
Jourdan performed in his last film in 1992, 'Year of the Comet', the romantic thriller directed by Peter Yates. In 2010 the actor was awarded the Legion d'Honneur in Los Angeles.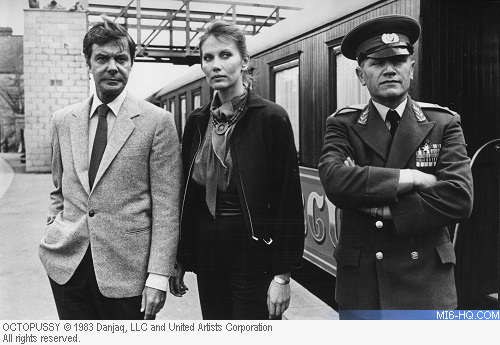 He lived with his wife Berthe 'Quique' Frederique Takar happily in California until her death in 2014. They were married for 68 years.
Louis Jourdan died at his home in Beverly Hills on Saturday 14th February, 2015. He was 93.
You Might Also Like
Biography
Geoffrey Holder who played the un-killable Baron Samedi in 'Live And Let Die' has passed away aged 84
Events
Catch up on the highlights of the BondStars celebrations, with select quotes from the 'Octopussy' cast and crew who attended the event
---