Madrid, Amsterdam + Berlin Premieres
31st October 2015
Not one, not two, but three 'SPECTRE' premieres were held in European capitals on Wednesday night
By MI6 Staff
---
Divide and conquer was the strategy for Wednesday 28th October 2015 when 'SPECTRE' held three simultaneous premieres in different European capitals.
First up, Daniel Craig, Naomie Harris, Christoph Waltz and producer Barbara Broccoli attended the German premiere held at the Sony Centre in Berlin. Even though it was only 7 degrees Celsius, Naomie Harris stole the show as she dazzled in a $14,000 sheer dress creation by Valentino. Craig opted for a dark blue overcoat to ward off the chill. Craig got to meet his German counterpart, voice actor Dietmar Wunder, who dubs 007 for the German-language versions of the films.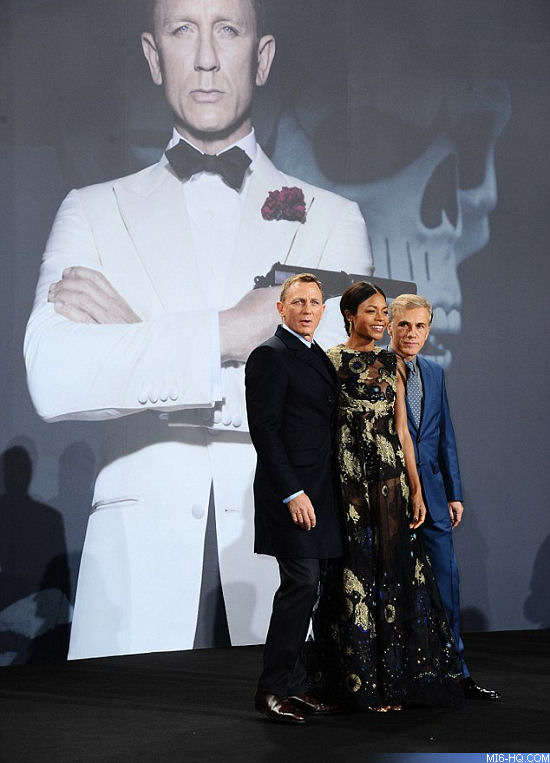 Meanwhile, over in The Netherlands, Bond girl Lea Seydoux was joined by henchman Dave Bautista for the Amsterdam premiere with producers Michael G Wilson and Gregg Wilson.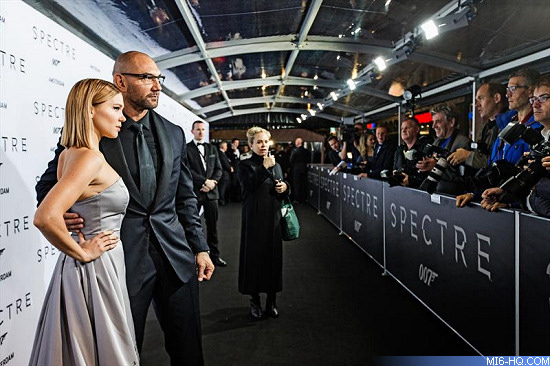 Finally, Monica Bellucci was accompanied by director Sam Mendes to the Spanish premiere held in Madrid. Bellucci wowed fans in a stunning Dolce & Gabbana rose print dress.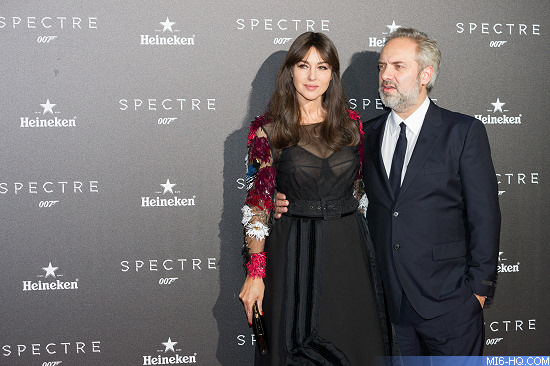 Get Bond in Your Inbox
Sign up for occasional email updates from MI6. Get notified of breaking Bond news, and digests of recently releases features:
Share The Story