| | |
| --- | --- |
| | French actor Mathieu Amalric has confirmed rumours that he is to play the villain in the 22nd James Bond film... |
Mathieu Amalric Is Bond 22 Villain
5th December 2007
French actor Mathieu Amalric has confirmed rumours that he is to play the villain in the 22nd James Bond film. Amalric confirmed his status on the production in an interview with Empire magazine. He is the first actor in years to publicly confirm his casting ahead of an official announcement.
Last week, there were rumours that Sony had picked Mathieu Amalric, star of the upcoming "The Diving Bell And The Butterfly", with Fox News saying it was a "a done deal:"

Speaking to Empire, Amalric said "I will, it's true. I play the villain, yes. James Bond.It has to do with childhood, you know? To be a villain in James Bond is just so funny. I never dreamt about that. It's not what I want to do with my career. It's just that I have kids and it's so funny to do that. But it doesn't mean that I'm not going to do a very small French film for free with my friends."

Actor/director Mathieu Amalric was born on October 25th 1965 in Neuilly-sur-Siene, France.

He will join a roster of French actors to play a lead villain role in a James Bond film, including Michael Lonsdale in "Moonraker", Louis Jourdan in "Octopussy", and Sophie Marceau in "The World Is Not Enough"
According to Fox, for Bond 22's director Marc Forster, "Amalric is a brilliant choice. Amalric is a youthful looking 42-year-old overnight sensation, an independent French film director who only started seriously acting in films at age 30 and has suddenly been thrust into a hot career.
His character is yet to be revealed, but Eva Green gave some potential clues when "Casino Royale" was released. Back in November 2006, Green said, "[Vesper Lynd] had an Algerian boyfriend, and she's been sent on this mission, and then she begins to feel guilty. She's in love with Bond. It's a deep love. The Algerian boyfriend was something light, an affair. So there's an internal conflict. The plan is, the Algerian boyfriend is going to be the baddie in the second Bond, and we'll understand [better]. But you don't have to think about it too much. "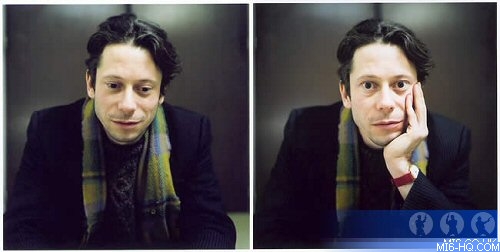 Biography
Described by one critic as an "Antoine Doinel for the '90s" who also evokes François Truffaut's feral Wild Child, Mathieu Amalric established himself as one of France's top young actors by playing intellectually-attuned young men dealing with fateful decisions regarding life and love. Although he began appearing in films in the 1980s, Amalric became a more prominent cinematic presence in the 1990s, beginning with the comedy La Chasse aux Papillons (1992) and a small part in Arnaud Desplechin's Kafkaesque drama La Sentinelle (1992). One of a new generation of gifted French directors, Desplechin's My Sex Life ... or How I Got into an Argument (1996) brought Amalric international renown, as well as the Most Promising Young Actor César, for his incisive performance as an irresolute academic who cannot settle his love life or his career. Talkative and book-smart, yet unwise, Amalric's Paul Dedalus personified inner paralysis amidst a complex range of characters that suggested with humor and canny emotion the roads he could possibly take. Continuing his collaborations with France's most esteemed filmmakers, Amalric worked with André Téchiné in Alice et Martin (1998) and played a writer facing a personal crossroads in Olivier Assayas' voluble, intimate character study Late August, Early September (1998). An experienced assistant director and editor as well as actor, Amalric made his own directorial debut with the low budget slice of life Mange Ta Soupe (1997). ~Lucia Bozzola, All Movie Guide