The Hollywood Reporter stated on Tuesday 4th September that Eon Productions were taking a page from the "If you can't beat 'em, join 'em" handbook, by hiring "Bourne Supremacy" and "Bourne Ultimatum" action designer Dan Bradley as the film's second unit director.

Bradley plotted out and directed the acclaimed fight sequences and car chases as the stunt coordinator and second unit director of the two Paul Greengrass-helmed "Bourne" sequels and will service the working-titled "Bond 22" in much the same capacity.

According to the report, producers want him to continue and build on the more realistic and gritty approach to the veteran British spy begun in last year's "Casino Royale."

MI6 has learned that Casino Royale's stunt coordinator Gary Powell is returning in the same role for Bond 22. Powell and Bradley have worked together recently on "The Bourne Ultimatum" and "Indiana Jones IV".


Above: Dan Bradley picked up a Taurus World Stunt Award in 2005 for Best Stunt Coordination
No sooner had 'Bourne' action designer Dan Bradley been announced as the second unit director on the 22nd James Bond film, but his first leaked tidbit hit the internet. When interview about about his work on 'Ultimatum' and asked "You're going to get to wreck an Aston Martin if you do Bond?", Bradley replied, "I'm hearing that there's Aston Martin and GT40s in the next Bond. I can't wait."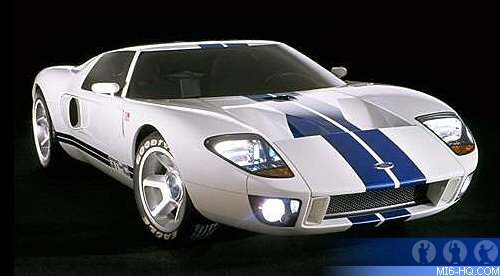 Above: A Ford GT40 - rumoured to be pitted against the DBS in Bond 22
MI6 can confirm that the Aston Martin DBS, as featured in Casino Royale, is planned to return in Bond 22 despite Ford selling a large stake in the company. Last month, a worker at the Aston Martin plant building the new production DBS tipped MI6 that Daniel Craig visited the site recently and added that the car will return with some 'traditional' gadgets this time around.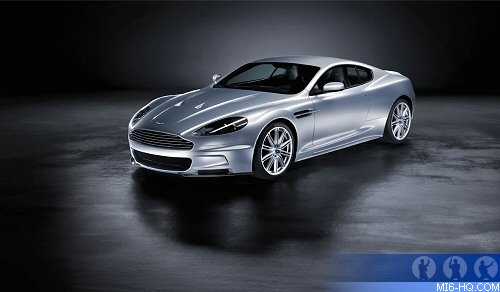 Above: The production model of Bond's Aston Martin DBS
Straight From The Horse's Mouth
Following the first report on comments made by Paul Haggis at the press junket for his new film "In the Land of Elah", the Bond 22 screenwriter leaked some further points to various media outlets.

When asked what the current status of the script is, Haggis said, "I'm on page 22. I'm not writing it today because I'm here, but I was writing it up until 8pm last night. It's a lot of fun. It's a whole different set of muscles."

"It's something I was really concerned about doing because I liked Casino Royale so much, I had such fun doing it and I thought I could only fail by trying to do it again. But I'm giving it a shot and it's an original and it's not based on any book or short story or anything that Ian Fleming had done. Although it is based on Ian Fleming ideas. And it starts right after the last one, two minutes after Casino Royale this movie starts."

Haggis also shot down rumours that Bond 22 would be funnier, and said it would be in the same tone as Casino Royale


Above: Paul Haggis
When quizzed whether the plot revolves around a dark secret Vesper had, involving her lover being tortured (as with the backstory to the character in Ian Fleming's original 1953 novel), Haggis was a little more elusive, "Oh, that would be cool, wouldn't it?", but when pressed further said, "It's not a denial and it's not a statement. I'm not going to tell you anything!" He did though confirm the long running rumour that Bond 22 will be a direct continuation, "Two minutes after ['Casino Royale'] - boom - we're into this movie," he explained. "That's where we pick it up."
Location Round-Up
The same spokesman who leaked the first story about possible Swiss shooting for Bond 22 told local press this week some specifics of the offers given to the production. Speaking to Zentralschweiz Online, André Brice of the Swiss film commission (Film Location Switzerland) mentions two key areas: Lucerne in the centre of the country, and Gotthard which was previously used in Goldfinger. According to the report, the chances of Bond 22 shooting in the country "stand well". Director Marc Forster is apparently impressed with the possibilities, but is not the sole decider and many other locations are being considered daily. The first Swiss rumours cited the Alps and a ski sequence as potentials for Daniel Craig's second outing as 007.
Spanish press report that after filming in Siena, Italy, the production team then moved to Madrid where they filmed between Thursday 23rd to Wednesday 29th August. Newspapers state that the action took place around the city's historic quarter. Local media speculation pointed to Madrid de Los Austrias and the nearby palace and opera house. MI6 understands that filming was for background shots and tests, and no cast were present. An opera location has been previously touted for Austria, where test footage was also filmed.
In Brief...
Pinewood Studios have confirmed that pre-production is underway on the lot for Bond 22. Filming is expected to start in December 2007.