| | |
| --- | --- |
| | Supposed leaks about Bond 23's storyline have been sparked by rumours of Rachel Weisz's connection to Sam Mendes... |
Bond 23 - Rachel Weisz Sparks Rumours
4th April 2010
Despite MGM's dire financial situation and uncertain future holding up green-lights on new projects, several reports have indicated that EON Productions are busy working on early pre-production of Bond 23, with a first draft script completed by Neal Purvis, Robert Wade and Peter Morgan. Sam Mendes is understood to be active on the project as a 'consultant', rather than director, to avoid any complications with ownership changes at MGM.
British actress Rachel Weisz was first linked to the upcoming James Bond film, the 23rd in the official series, last week when Cinema Blend reported that she was being considered for a major role.

But according to the source, she would not take on the traditional Bond Girl part, rather the head of the mysterious organization 'Quantum' that have been behind the plots in both of Daniel Craig's two outings as 007 so far.

"Weisz is actually friends with Daniel Craig (in fact they're working together on the upcoming movie Dream House) and in the past she had a personal relationship with would-be Bond 23 director Sam Mendes."

"She has before expressed real interest in doing a Bond movie with Craig. So why not give her something substantive in the movie, something that won't reduce her to being 007's latest conquest? Why not let her play the villain? Our source says that's exactly what they're discussing behind the scenes of Bond 23. In fact, they're considering Weisz to play the head of Quantum."
The story was quickly cast off as unlikely by many long time fans cynical of internet rumours, but an interesting development took place a couple of days later that added to the intrigue. An established Rachel Weisz blog ran more details behind the rumour, including some basic detail about the film's plot.
The blog operated by Josh Mason, a 'long time friend and fan' of Rachel, passed on more details about the story. "The working title is The Property of a Lady. Some elements of the original story are used for the screenplay - among other things the name Maria Freudenstein for the villainous role - and the auction (Fleming wrote the story for Sotherby's magazine The Ivory Hammer). This auction will be seen in the pre-title sequence. It is a clandestine international auction that takes place during a conference in the United Nations headquarters in New York - a sequence similar to the opera scene in Quantum of Solace."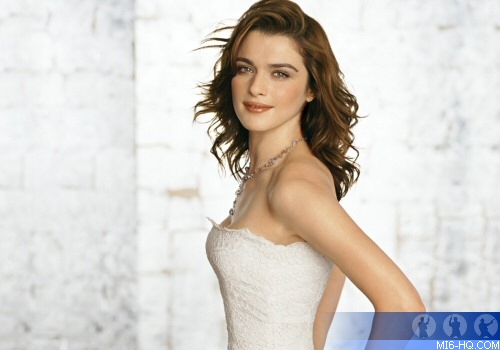 "They turn the usual Bond story upside down. Typically 007 chases a megalomaniac and restrains him from taking over world domination in the end. This time Bond has to learn just in the beginning that Quantum already has world domination. That also defines the title: The property of this lady is the whole world. And of course Quantum does it's best to go to war against Bond and MI6, with disturbing means. "They really shock the audience this time", the source said. This film will be the swan song for Judi Dench's M. One of the screenplay's topics is supposed to be genetic engineering and the swine flu."
Shortly after the 'leak' was posted, a supposed legal threat was made to remove the information. The long-running blog has now been removed and the author's profile deleted.
Meanwhile, the British press have reported that would-be Bond 23 director Sam Mendes has caused some post-split ripples with Kate Winslet over his contact with ex-girlfriend Weisz. The Daily Mail reported yesterday, "As soon as Kate and Sam split, he was on the phone asking Rachel if she was interested in doing [Bond 23]. Rachel has always been persona non grata in the Winslet-Mendes household, and Kate went ballistic when she heard that Sam wanted to hire her. Sam has wanted to work with Rachel for ages, but Kate would not allow it. Although they ran in the same Hollywood circles, they avoided each other."
Daniel Craig is currently enjoying a break in New York, after completing filling on "Dream House" in Oakville, Ontario in Canada with his co-star... Rachel Weisz.
In recent months, Daniel Craig has said he expects filming to start in late 2010, indicating a tentative release window of late 2011. Dame Judi Dench has been told to hold her diary for early 2011 to film her scenes as MI6 chief M.

Bond 23 is being written by regular Bond duo Neal Purvis and Robert Wade, and "The Queen" and "Frost/Nixon" scribe Peter Morgan. Daniel Craig will play 007 for the third time, with Dame Judi Dench returning as MI6 chief 'M'. David Arnold will compose the score for his sixth 007 movie. Producers Barbara Broccoli and Michael G. Wilson have yet to confirm a director, although Sam Mendes is understood to be in a holding pattern.

Related Articles
Bond 23 - January '10 Report (2)
Bond 23 - January '10 Report
Bond 23 - December '09 Report
Bond 23 - October '09 Report
Bond 23 - June '09 Report
Bond 23 - May '09 Report
Bond 23 - January '09 Report
Bond 23 - December '08 Report
Bond 23 - October '08 Report
Bond 23 - September '08 Report