50th Anniversary Corgi
19th March 2015
Hornby have announced the recreation of the ever-popular DB5 in its original packaging to celebrate 50 years of the iconic toy
By MI6 Staff
---
The Corgi Aston Martin DB5 was first released in October 1965, almost a year after the DB5 made it's on-screen debut in Goldfinger (1964). The car was certainly popular in its day, selling over 6,000,000 models. It also received the first ever 'Toy of the Year' award.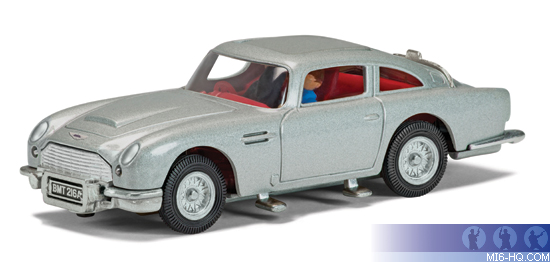 In the wake of the classic Goldfinger film, starring Sean Connery as British agent, James Bond, Corgi began its decades-long relationship with the Bond franchise producing many different models, including a gold Aston Martin DB5 1:46 scale model complete with retractable machine guns, ejector seat and rear bullet screen.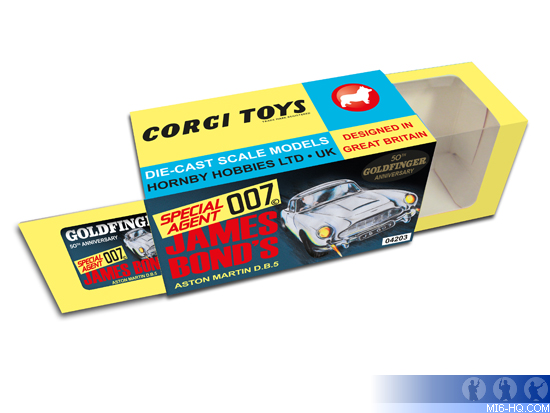 50 years later Hornby is unveiling a fully featured re-issue of the Corgi original DB5. There are a limited number of special edition gold and silver models produced to celebrate the 50th anniversary milestone and available to buy now.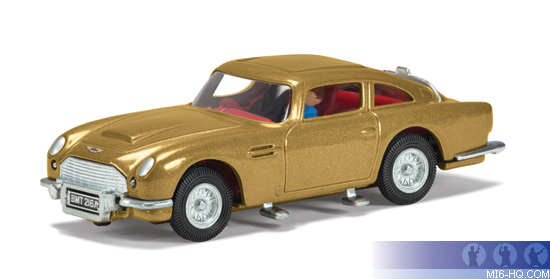 You Might Also Like
Collecting
Hot Wheels is to release a 'super deluxe' Aston Martin DB5 model to celebrate the Goldfinger 50th Anniversary
Collecting
Sir Roger Moore has signed a limited edition first day cover celebrating the new Aston Martin DB5 stamp from Royal Mail
---
Get Bond in Your Inbox
Sign up for occasional email updates from MI6. Get notified of breaking Bond news, and digests of recently releases features:
Share The Story