MI6 Confidential 2016 Season Pre-Order
24th November 2015
James Bond magazine MI6 Confidential has launched the 2016 season preorder package - buy now and save
By MI6 Staff
---
James Bond magazine MI6 Confidential has launched the 2016 season preorder package. You can sign up today to receive all five issues to be released next year in one simple payment - and save!
Take part in MI6 Confidential's 2016 season preorder package offer:
Receive five magazines as they are released throughout 2016 (issues #34, #35, #36, #37 & #38);
Pay the cover price of just four issues;
Get priority shipping on all five magazines as they are released;
Never miss an issue, many sell out and are now out of print;
Preorder today for yourself, or as a gift for a James Bond fan
Amongst a smorgasbord of 007 movie and literary features, 2016 will continue to celebrate the James Bond phenomenon as we have been in conversation with even more cast and crew from the franchise.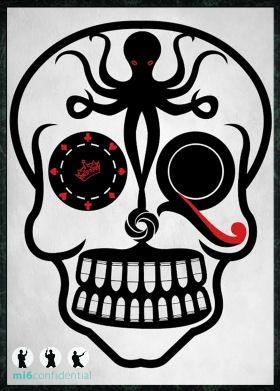 All subscribers will also receive a specially commissioned Daniel Craig era postcard confirming your 2016 order.
For more information and to order online, visit www.mi6confidential.com
If you subscribed in a previous year, you can renew with your existing information by following the directions on this page.
2015 was a busy year for MI6 Confidential with the production and release of 'SPECTRE', the 20th anniversary of 'GoldenEye', the 30th anniversary of 'A View To A Kill', and the 50th anniversary of 'Thunderball'. A host of talent from the world of Bond were interviewed, including Daniel Craig, the principal cast of 'SPECTRE', and directors Martin Campbell and Lewis Gilbert. Also packed in to the 200 total pages in 2015 was unseen artwork, rare photographs and behind the scenes features you can't find anywhere else.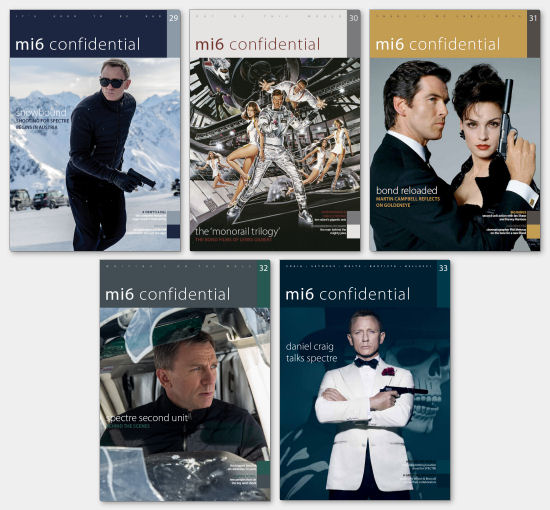 To get a taste of what MI6 Confidential has covered in the past, head on over to the back issues page.
Related Articles

MI6 Confidential - Magazine Website
Get Bond in Your Inbox
Sign up for occasional email updates from MI6. Get notified of breaking Bond news, and digests of recently releases features:
Share The Story