PropStore 007 Auction
30th September 2014
A wide array of props from the 007 film franchise will be on display at Vue Cinemas and then auctioned by PropStore next month
---
Whether you've always wanted to get your hands on a genuine piece of the Bond films, or have been hoarding away 007 memorabilia for years, make sure you save October the 16th in your diary. The Prop Store, in partnership with Vue Entertainment, will be presenting its first live auction event, featuring a wide range of items from the Bond franchise, including props, wardrobe, production artwork, and much more. Featured lots include Pierce Brosnan's Wather P99 from "Die Another Day" , Scaramanga's shirt from "The Man With The Golden Gun", and Roger Moore's ski jacket from "A View To A Kill." Items range in price from the full size Q-Boat from "The World Is Not Enough", expected to raise between £8,000 and £10,000, to the more modestly priced three packs of playing cards from "Casino Royale", estimated to fetch between £300-£500.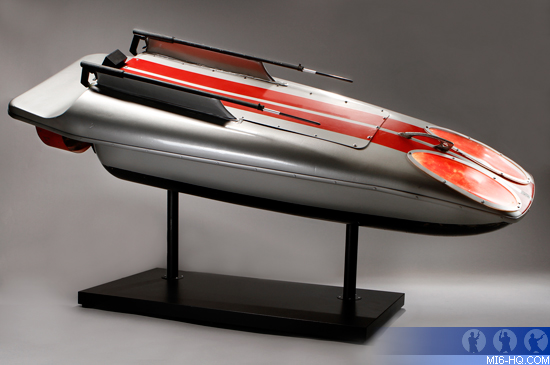 However, don't be too disheartened if a few of these items are out of your price range as from the 1st of October you'll have a chance to see them in person as many of the most valuable and iconic pieces up for auction will be on display for two weeks at a free exhibition held at Vue Westfield, Shepherd's Bush.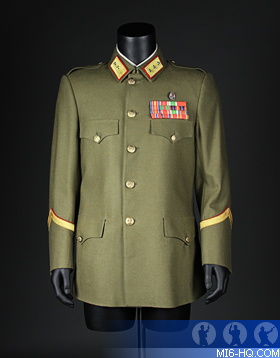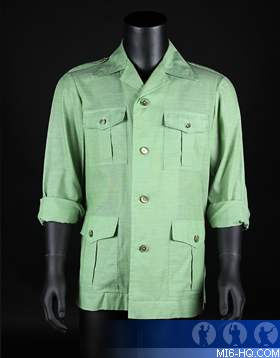 It's not just Bond memorabilia, either. Over 375 original film and television props will go under the hammer at Vue's flagship cinema in Westfield, London. To find out more, go to propstore.com.
You Might Also Like
Events
MI6 today attended a preview of the upcoming James Bond prop and memorabilia auction at Christie's
Collecting
Factory Entertainment have exclusive Golden Gun Prop Replica pre-order information for MI6 readers
---
Get Bond in Your Inbox
Sign up for occasional email updates from MI6. Get notified of breaking Bond news, and digests of recently releases features:
Share The Story