Some Kind Of Hero - Book Launch
26th November 2015
MI6 reports from the launch of Matthew Field and Ajay Chowdhury's revealing new book at Piccadilly Waterstones
By MI6 Staff
---
Bond alumni gathered at Waterstones flagship bookstore in London's Piccadilly for the launch of "Some Kind of Hero: The Remarkable Story of the James Bond Films" written by MI6 Contributors Matthew Field and Ajay Chowdhury.
The proceedings kicked off with an address by Steven Saltzman - son of legendary producer Harry Saltzman - on an occasion, which also marked his father's centenary. Bond girls Martine Beswick ("From Russia With Love" & "Thunderball"), Luciana Paluzzi ("Thunderball") Madeline Smith ("Live And Let Die") and Maud Adams, ("The Man With The Golden Gun" & "Octopussy") were on hand to share their memories with the 250 strong crowd. The audience also heard anecdotes from actors Julian Glover ("For Your Eyes Only") and Thomas Wheatley ("The Living Daylights") as well as Cubby Broccoli's PR man Charles 'Jerry' Juroe. Other guests included photographer Keith Hamshere, editor Peter Davis, and Ian Fleming's nephew Fergus Fleming.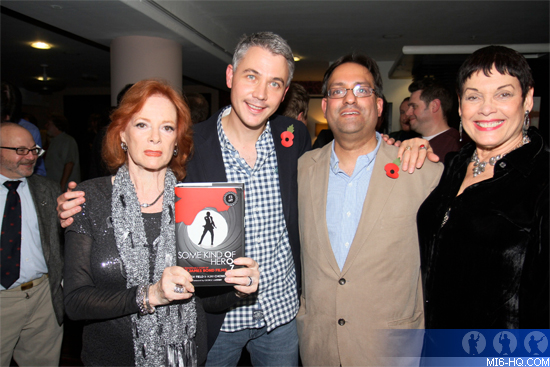 Field and Chowdhury introduced their 700 page tome at the high profile launch by explaining that their goal was to explore uncharted territory and present new and insightful information on the development of the James Bond franchise. Based on over 130 brand new interviews the authors cited the in-depth contributions from Pierce Brosnan, Christopher Walken, Johanna Harwood, Roger Spottiswoode and Paul Haggis amongst their personal favourites. They also thanked George Lazenby for his generous contribution and for also penning the foreword.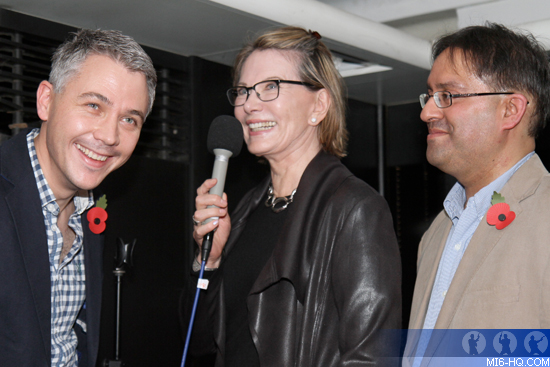 Published by The History Press, the book's initial print run sold out within days and has caused quite a stir amongst the Bond community.
Order Now (Amazon UK)
Get Bond in Your Inbox
Sign up for occasional email updates from MI6. Get notified of breaking Bond news, and digests of recently releases features:
Share The Story