Diamonds Are Forever Radio Play
9th July 2015
James Bond is back! Toby Stephens reprises his 007 radio role for 'Diamonds Are Forever' this month
By MI6 Staff
---
BBC Radio 4 once again broadcast a new adaptation of a classic James Bond adventure by Ian Fleming following on from "Dr. No" in 2008, "Goldfinger" in 2010, "From Russia With Love" in 2012 and "On Her Majesty's Secret Service" in 2014. The first 21st century radio adaptation of a Bond novel came in 2008 when EON Productions allowed a special one-off production of "Dr. No" to celebrate the centenary of Ian Fleming's birth. This is the fifth in the series.
"Diamonds Are Forever" will be broadcast on BBC Radio 4 on Saturday 25th July from 2:30pm.
Playing the title role of 007 in "Diamonds Are Forever", for the audio drama for the fifth consecutive time, is Toby Stephens who first joined the 'Bond family' in 2002 when he played villain Gustav Graves in "Die Another Day" on the big screen.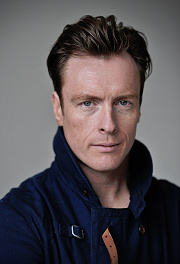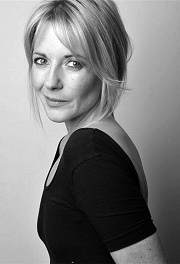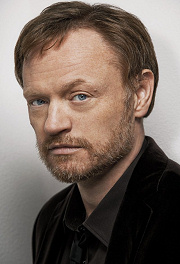 Ian Fleming's fourth Bond novel, released in 1956, is particularly dazzling. It concerns millions of pounds worth of diamonds smuggled out of British mines in Africa by someone known as ABC. British spy Bond is sent undercover by MI6 to New York to follow the pipeline. Masquerading as a courier, he meets the enticing Tiffany Case. She stands between Bond and the gang bosses whose criminal diamond business stretches from Sierra Leone, via London, to the gambling tables of Las Vegas. Bond infiltrates the mob. Horseracing scams, a car chase, a rigged card game, pursuit by locomotive – Bond and Tiffany endure it all. Eventually flown to West Africa, Bond unmasks the ultimate villain.
Archie Scottney's dramatisation parades a bizarre collection of mafioso monsters. It is produced by Rosalind Ayres for Jarvis & Ayres Productions and directed by Martin Jarvis.
With Toby Stephens as James Bond; John Standing as M; Nigel Havers as Supt Harris; Alan Shearman as Rufus B. Saye; Lisa Dillon as Tiffany Case; Alex Jennings as Shady Tree; Josh Stamberg as Felix Leiter; Stacy Keach as Ernie Cureo; Jared Harris as Mr Spang; Kevin Daniels as Sammy; Andre Sogliuzzo as Rocky/Wint; Darren Richardson as Kidd/The Sergeant; Matthew Wolf as Tingaling/Dentist; Martin Jarvis as Voice of Ian Fleming.
Share The Story