Thrilling Cities TV Series
15th May 2016
Ian Fleming's classic travelogue collection could be heading to a TV series adaptation
By MI6 Staff
---
Ian Fleming's non-fiction book 'Thrilling Cities' could be heading to a television series adaptation.
According to the Hollywood Reporter, American actor Michael Weatherly ('NCIS', 'Dark Angel') is looking to turn Fleming's travelogue book into a possible TV series through his production company Solar Drive Productions.
"All of it is so exciting, but I'm really not allowing myself to get too excited about it until the final episode of NCIS airs next Tuesday," said Weatherly.
In 1959, Ian Fleming, the creator of James Bond, was commissioned by the Sunday Times to explore fourteen of the world's most exotic cities. Fleming saw it all with a thriller writer's eye. From Hong Kong to Honolulu, New York to Naples, he left the bright main streets for the back alleys, abandoning tourist sites in favour of underground haunts, and mingling with celebrities, gangsters and geishas. The result was a series of vivid snapshots of a mysterious, vanished world captured in two journeys and published as the 'Thrilling Cities' collection in 1963.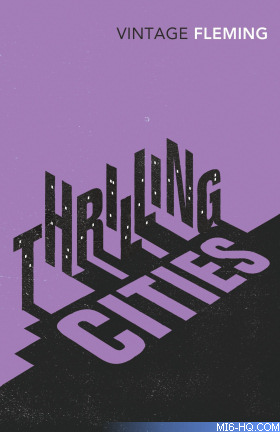 Fleming wrote, 'On November 2nd, armed with a sheaf of visas...one suitcase...and my typewriter, I left humdrum London for the thrilling cities of the world. All my life I have been interested in adventure and abroad. I have enjoyed the frisson of leaving the wide, well-lit streets and venturing up back alleys in search of the hidden, authentic pulse of towns. It was perhaps this habit that turned me into a writer of thrillers.'
Vintage Classics republished 'Thrilling Cities' in paperback in 2013. BBC Radio 4 produced a three episode series read by Simon Williams and broadcast in 2014.
Get Bond in Your Inbox
Sign up for occasional email updates from MI6. Get notified of breaking Bond news, and digests of recently releases features:
Share The Story