SPECTRE Speculative (4)
5th April 2015
Aman Puni explores clues that the Quantum organisation offers for SPECTRE's reappearance in the Bond series
---
SPECTRE/Quantum: In November 2013, a 50 year dispute was finally resolved between the estate of Kevin McClory and the Bond film producers, EON Productions. As a result of the agreement between the parties, EON Productions gained the final pieces of intellectual property that had previously evaded them for years, namely the terrorist organisation, SPECTRE.
SPECTRE was first introduced in Fleming's 1961 novel 'Thunderball' as the author was under the impression the Cold War would likely be drawing to a close and a new enemy was needed to replace Bond's traditional foes at SMERSH. In 1962 when the film series began, the decision was made to lean on the SPECTRE organisation as they presented a neutral and apolitical threat. The organisation was often used as a proxy and allowed the Bond stories to evoke and allude to the Cold War albeit existing in a heightened atmosphere. Over the course of the first seven films, Bond encountered SPECTRE operatives in all but one adventure. Thus, SPECTRE and Blofeld quickly associated themselves in the public's imagination as 007's chief adversaries.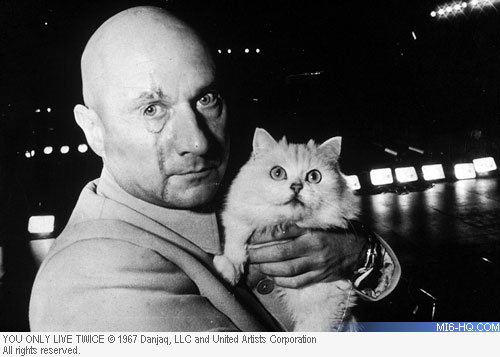 In the 1960s, SPECTRE often orchestrated highly audacious schemes in their bid for world domination. This included, but was not limited to, toppling American missiles, hijacking NATO bombs and creating biological weapons. Whilst focussing much of their attention on extortion and holding the world to ransom, SPECTRE weren't above initiating a third world war between the superpowers if the price was right.
However, after 1971 SPECTRE suddenly vanished from the official series with little explanation offered as to their whereabouts or fate. Behind the scenes, EON Productions had found themselves in a legal quagmire as Kevin McClory blocked any attempt EON had made to reintroduce SPECTRE. Initial drafts of 1977's 10th Bond film, 'The Spy Who Loved Me', had featured Blofeld but this idea was quickly nixed when McClory began making noises from afar.
It was not until 2006 - when the Bond series rebooted with a darker and grittier retelling of 'Casino Royale' - that EON attempted to reintroduce a new terrorist group for Bond to fight against. Due to the uncertain legal complications the new organisation could not be explicitly named SPECTRE and instead was given a new moniker: Quantum. The organisation were clearly built in the image of their predecessors, however, they also differed from them in a number of key instances.
In appearances in 'Casino Royale' and it's sequel, 'Quantum of Solace', Quantum were indicative of a more ambiguous and harsher political landscape. The organisation was presented not as a cruel terrorist organisation but the men behind such figures slowly manipulating and structuring the business of such malevolent groups. In contrast, Quantum's more discreet nature can be seen as a response by EON to SPECTRE's seemingly more outlandish operations.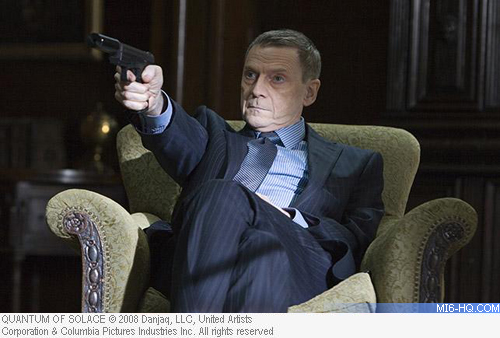 The Quantum organisation was subsequently depicted as a more serious and imposing group with clear real world connections. Following our brief time spent with them, Quantum are seemingly more sophisticated than their 1960s counterpart, with a number of key members residing in senior positions within prominent world governments, and fronting large commercial corporations.
The Return of SPECTRE: A year on from the acquisition of the legal rights, a press conference was held by EON Productions that confirmed Bond's original foes would indeed return. Whilst the fan community celebrated the return of SPECTRE and possibly its cunning leader, the question quickly changed into how the series would evolve from Quantum to SPECTRE and what ramifications this could have on the eventual tone of the new movie.
The Daniel Craig films have thus far consciously avoided embracing Bond's more outrageous past. It would seem very difficult to imagine the SPECTRE of old operating within the more serious and sombre modern series. Could SPECTRE be appearing in name only with only little resemblance to its previous incarnation? Or is there a way to incorporate SPECTRE whilst remaining true to their heritage and past? The whole nature of reinvention means that old ideas can be given a new twist and by looking into the structure and operations of the Quantum organisation we may be able to yield some clues in regards to how SPECTRE may appear in the latest 007 film.
We know that Quantum have key links to a number of terrorists around the globe. In 'Casino Royale' we meet a contractor for the organisation, a banker named Le Chiffre who specialises in managing his client's ill-gotten gains. It is possible that this aspect of the organisation we saw in 'Casino Royale' was merely a very small part of their operational ambit and aside from working with terrorist from a business perspective, Quantum are too an outwardly terrorist group.
Had the filmmakers of the upcoming 'SPECTRE' wanted to present the organisation in such way it is possible they may heed the example set by Christopher Nolan's Dark Knight trilogy and the terrorist group The League of Shadows. In many ways the League were a take on modern terrorist organisations such as Al-Qaeda, with their leaders being portrayed as zealots with ideological driven motives and their followers have a religious devotion to their cause. It is possible that a modern SPECTRE could evolve and become a League of Shadows type group? Possibly with Blofeld worshipped by the members as a God? Some credence may be lent to this theory by looking at the recently released trailer for the film, which shows Bond infiltrating a SPECTRE meeting in Rome. The dedicated stares from the onlookers would suggest an almost religious commitment to their leader.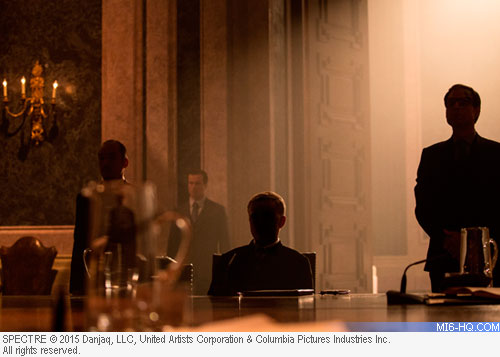 On the other hand, the Quantum organisation is extremely secretive and they operate under a cloak of darkness. Therefore, it is possible that SPECTRE may not be an outwardly aggressive and ideologically-driven terrorist group and instead may be portrayed as a long-standing secret organisation that have long been manipulating the world order from behind closed doors. There has always been talk that such groups exist and have there own rituals and ceremonies such as the Freemasons or the Illuminati. The Illuminati of course have their own supposed iconography with the eye in the pyramid and SPECTRE members have their own octopus rings. Could SPECTRE be such a group?
Much like in Stanley Kubrick's 'Eyes Wide Shut' the organisation could be depicted as a powerful group of elite individuals, big CEOs and world leaders who are secretly in control of the world order and can manipulate current affairs to there own satisfaction. In this sense Blofeld could very well be the chief architect of such a group. Furthermore, if EON do go down this route it is unlikely SPECTRE will be the type of organisation who make demands on world leaders or hollow out volcanoes as anonymity would be essential.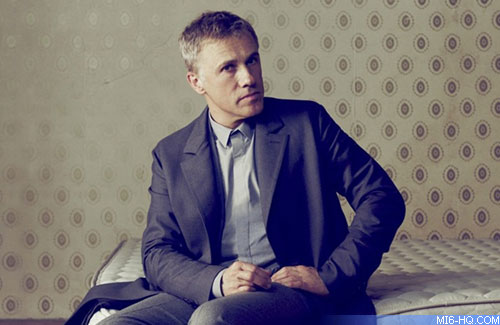 Aside how SPECTRE will operate in the film their reappearance is interesting and seemingly alludes to the series adopting some of its old, previously disregarded, irony. Craig's third film, 'Skyfall' harkened back to Bond's golden era whilst still keeping its eye on the future. It feels that after the success of that film there is a certain confidence in the Bond camp to begin embracing some of the more outlandish elements of Bond's past: beginning with SPECTRE.
Get Bond in Your Inbox
Sign up for occasional email updates from MI6. Get notified of breaking Bond news, and digests of recently releases features:
Share The Story
The opinions expressed in this review are those of the author and do not necessarily reflect those of MI6-HQ.com or its owners.