Official Synopsis
Following a treacherous rescue mission high in the freezing Alps, James Bond is preparing for life back at Eton. But James is under surveillance; his every move is being watched. He alone holds the clue to a sinister plot that will bring bloodshed and carnage to his school – and his country. Forced to flee from Eton to Austria, James must leave behind everything he knows, with only a beautiful – and dangerous – girl by his side. Soon he is trapped in a deadly war of secrets and lies, as a nightmare reunion with a bitter enemy plunges him once more into the face of death. Life for James Bond will never be the same again.
"James Bond.

For king and country."
Teaser
By Royal Command sees James Bond thrown into the midst of a dangerous, spy-ridden plot that threatens to put both King and country at risk. Set between the two World Wars and moving between Eton and the chilling slopes of the Austrian Alps, By Royal Command sees the young James Bond put to the test as never before. Not only are his bravery and loyalty on trial, but the arrival of a pretty, young maid at Eton also teaches him a lesson of the heart.
About The Author
Several authors were approached by Ian Fleming Publications to write the Young Bond series. They were gathered in a secret mountain hideaway and sat around a huge marble-topped table. Charlie Higson pulled a lever and the other authors disappeared into a shark-infested tank. So Charlie got the job and the Young Bond series is a phenomenal No. 1 bestselling success. Charlie Higson is also a well-known writer of screenplays and novels, as well as a performer and co-creator of The Fast Show.
Introduction
James Bond is the most famous spy the world has ever known. His life in the shadowy world of the British Secret Services was brilliantly documented in fourteen classic books by Ian Fleming, from Casino Royale to Octopussy. Ian Fleming wrote about James Bond over fifty years ago. He was uniquely placed to chronicle Bond's secret-service career - he was himself involved at a high level in intelligence-gathering operations in World War II.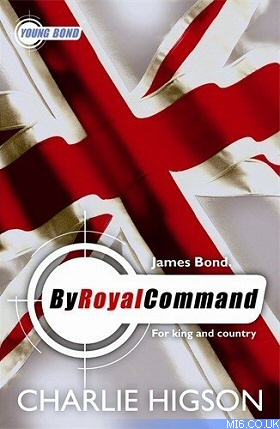 Above: UK paperback artwork (the white regions are embossed silver), released May 28th, 2009.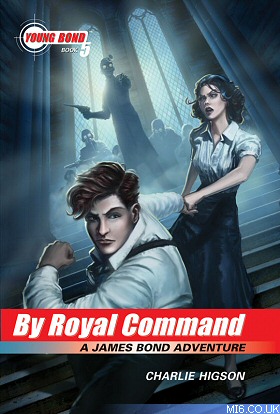 Above: USA hardback first edition artwork.