Bond Girl rumour #9 (update): Charlize Theron `turns down role`
According to the ever unreliable
Sun
newspaper, South African actress Charlize Theron has "turned down a role in the new James Bond movie Casino Royale".
Apparently Theron is just the latest actress to turn the offer down, following the much-touted Angelina Jolie and never-before-mentioned Scarlett Johansson.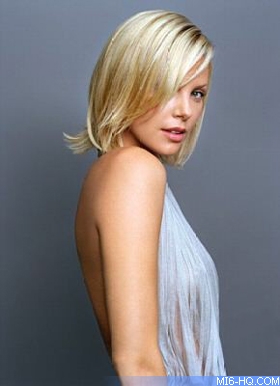 Rival newspaper the
Daily Mirror first linked Theron
earlier in the month.
MI6 Rumour Rating:
The initial Theron piece was seen by many as a cynical PR stunt to boost awareness of Theron's latest movie Aeon Flux.
Thanks to `IanFleming1953` for the alert.
Discuss this news here...