The Daily Mail claims Naomie Harris will play Moneypenny
If the UK tabloid,
The Daily Mail
is to be believed, the London-born Naomie Harris is in the "final stages of negotiations" to play M's timeless secretary, Miss Moneypenny, in the 2012 adventure:
James Bond 23
.
Regular readers of MI6 will know that, back in June, the
News Of The World broke the story
and (unlike regular tabloid rumours) it was quickly confirmed by the actress herself and a
spokesperson for EON Productions
that Harris was in talks.
The actress came to stardom in the Danny Boyle-helmed "28 Days Later" and has recently starred in the successful "Pirates of the Caribbean" franchise.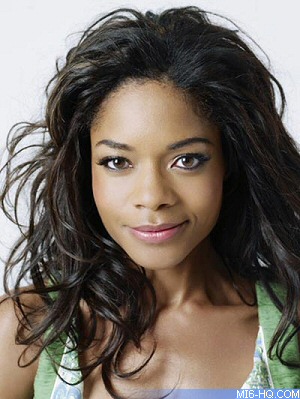 The rumours continue with talk of Harris taking up the mantle of Moneypenny, previously played by Lois Maxwell, Caroline Bliss and Samantha Bond in the series' 22 films to date.
The Mail also claims that "[t]he actress is poised to appear alongside Daniel Craig, Javier Bardem, Ralph Fiennes and Judi Dench when filming begins later this year." Blogs and news outlets around the world are taking this as confirmation that both of the big named stars previously associated with the 23rd James Bond adventure have now been locked in.
Thanks to `Anderton` for the alert.
Discuss this news here...