Beijing Premiere
13th November 2015
Daniel Craig and Lea Seydoux attended the last premiere event for 'SPECTRE' in Beijing this week
By MI6 Staff
---
For the final stop on the worldwide 'SPECTRE' publicity tour, Daniel Craig and Lea Seydoux traveled to Beijing, China for three days of promotion.
They first appeared for China's news agencies on Tuesday 10th November for a photocall and press conference. This was the same day that the Guinness World Record for the biggest movie explosion was presented to Craig, Seydoux and producer Barbara Broccoli. Seydoux wore a custom dress by Miu Miu and Craig opted for a grey suit and navy polka dot tie.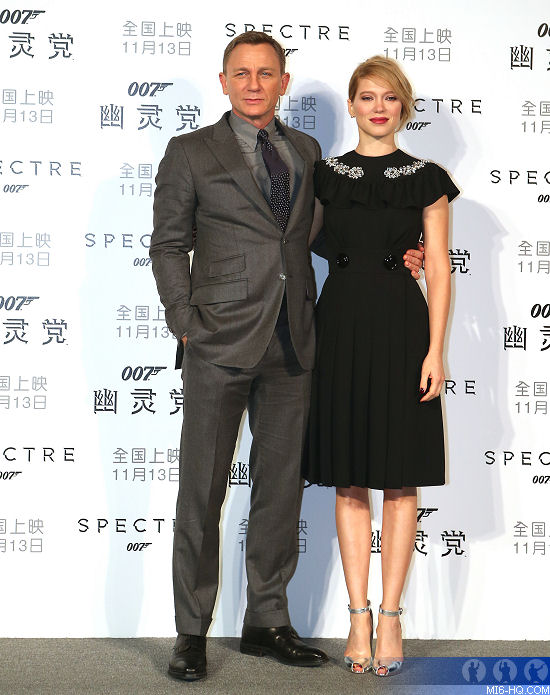 The next day, on Wednesday, Craig and Seydoux appeared on China's popular 'Day Day Up' morning television show. After questions about 'SPECTRE', Craig was also faced with a challenge as the hosts urged him to try a variety of traditional Chinese dishes.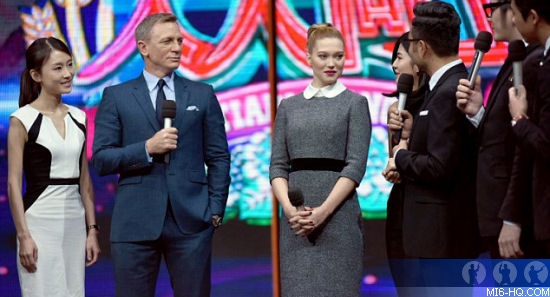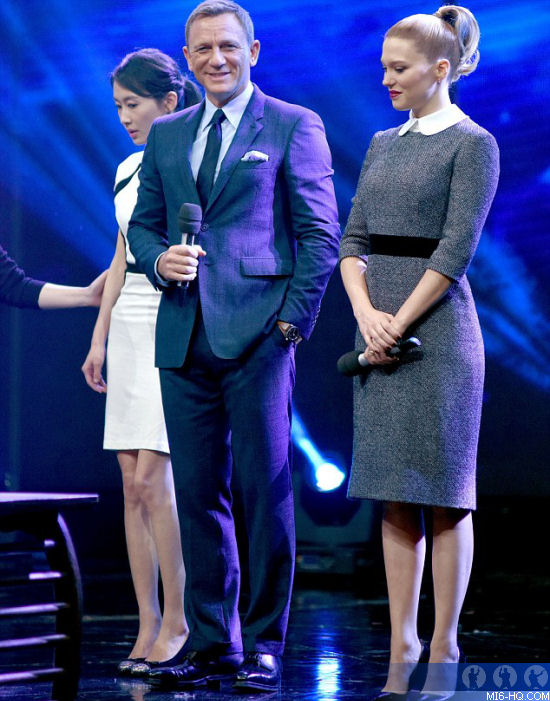 Lastly, the Chinese premiere was held on Thursday evening and Seydoux saved, arguably, the best for last as she wowed crowds with bridal-like plunging white gown. The Prada dress was defined by a red double satin belt embellished with stones, crystals and sequin embroidery. Craig opted for a simple two piece suit, navy tie and black top coat. As usual, Craig took selfies with the awaiting fans outside.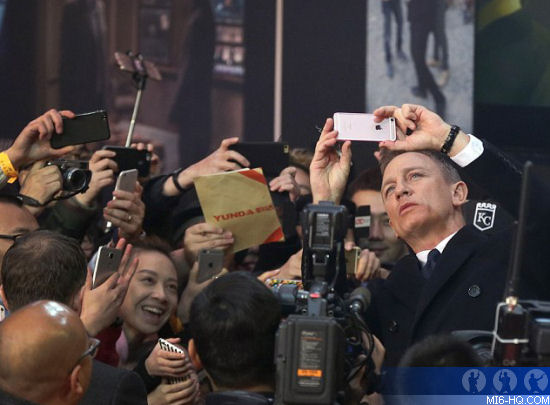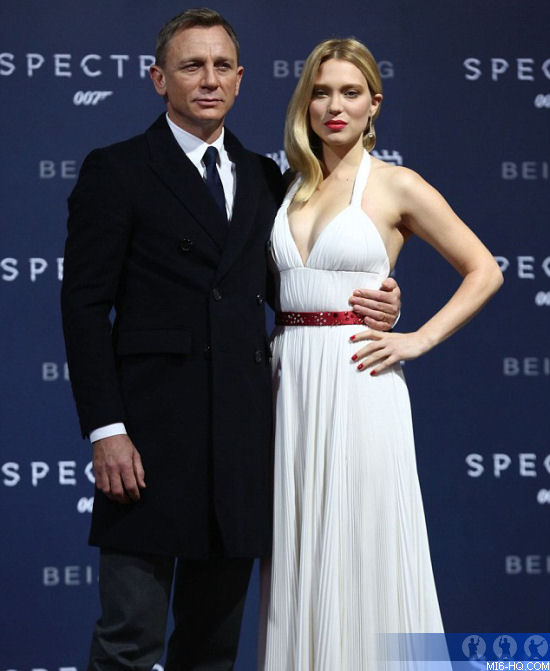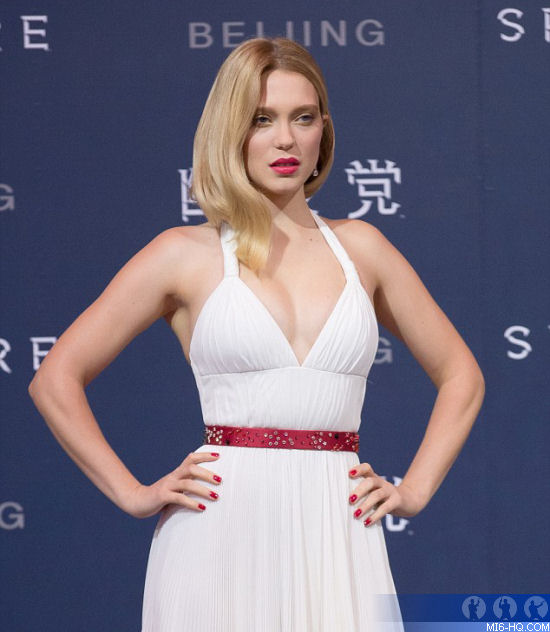 Get Bond in Your Inbox
Sign up for occasional email updates from MI6. Get notified of breaking Bond news, and digests of recently releases features:
Share The Story