Belvedere Launch Party
17th December 2014
Adam Bollard attends the exclusive launch party, celebrating Belvedere's collaboration with Bond
---
It was the refreshment rather than the guests that was shaken and stirred at the London Film Museum on Tuesday night. Despite the venue being home to the brilliant Bond in Motion exhibition, the invited attendees were thrilled to witness the launch of Belvedere's partnership with EON Productions for SPECTRE, the next 007 adventure, currently filming in the British capital.
Many Belvedere vodka Martinis, all of them fit for Ian Fleming's hero, were quaffed by the multitude of guests, as three separate bars catered to their Bond-like imbibing. Among the cocktails that were a hit was the 'Reverse Vesper', which switched the usual ratio of spirit-to-Martini in Bond's favourite beverage by offering three measures of vodka to two of Martini.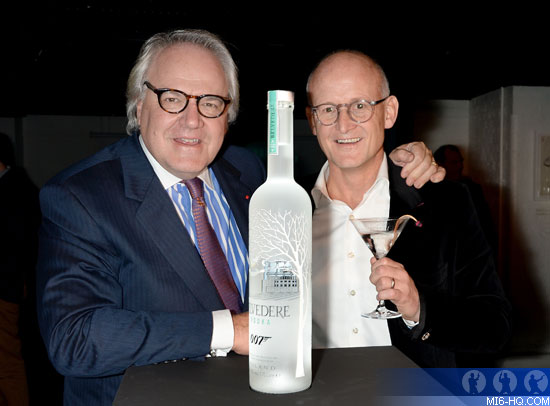 In addition to officially announcing the Polish company's association with the 007 franchise for its 24th film, Belvedere President Charles Gibb and LVMH Moët Hennessy CEO Christophe Navarre unveiled the very limited edition '007 Silver Sabre' bottle, which is wrapped in an elegant, laser-cut metallic skin, illuminated from within via an in-built LED system and sees the firm's Belvedere Palace logo replaced with an imprint of the MI6 London Vauxhall Cross headquarters.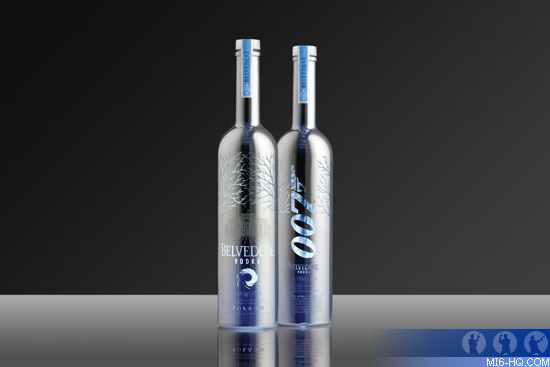 "We are very excited to be partners on this amazing journey," announced Charles Gibb. "This will be the largest global partnership that Belvedere has ever undertaken". He went on to thank the London Film Museum for hosting the evening, claiming its exhibition, which contains a vast array of vehicles, gadgets and props from the movie series, is "an extraordinary experience" and a bucket-list requirement for any Bond fan.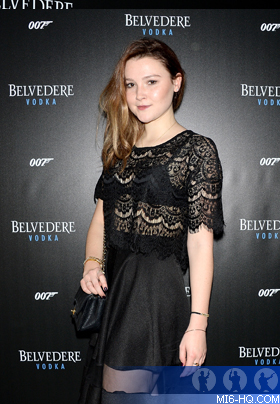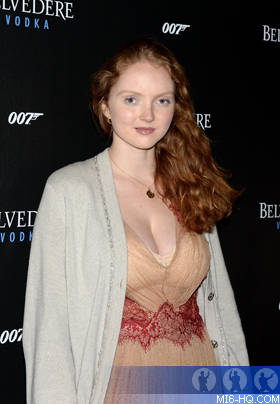 Guests at the event included model-turned-actress Lily Cole, rapper Tinie Tempah, model and singer Pixie Geldof and actor Douglas Booth.
You Might Also Like
Bond Style
Ben Williams reports from the Belvedere announcement, securing the partnership with EON Productions for the latest 007 adventure, SPECTRE
Literary
Read an exclusive extract of the 'lost' James Bond continuation novel "Per Fine Ounce" by Geoffrey Jenkins
---
Share The Story