Features
Play as Connery's Bond
Step into the shoes of the legendary Sean Connery, the original James Bond.
Enter the World of Classic 007
Drive the vintage cars, meet the beautiful women, and visit the exotic locales, all beautifully rendered in authentic '60s style.
The Best Bond Experience Yet
Fully integrated stealth and driving missions, non-linear level progression, the new zoom and focus aiming mechanic, and a deeply immersive living world add up to innovative, non-stop 007 action.
Brand-New Multiplayer Mode
Third person, split-screen deathmatch mode offers an engrossing social multiplayer experience.
Control 007 Like Never Before
A new scoring and rewards system allows you to deeply customize the equipment, skills, and abilities you'll use in action as James Bond.
Classic Gadgets Made Modern
Equip yourself with an array of classic weapons and gadgets updated with unique 21st century twists.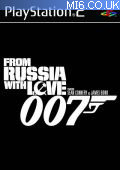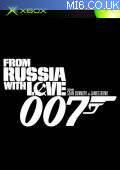 Above: Placeholder cover art (not final).