U.N.C.L.E Interviews (1)
8th August 2015
Guy Ritchie and producing partner Lionel Wigram talk about casting and the action sequences for 2015's 'The Man From U.N.C.L.E'
By MI6 Staff
---
Guy Richie:
"The project first came together [when] Lionel [Wigram] and I were looking for what to do after 'Sherlock' and various titles came across our desk and 'Man From U.N.C.L.E' was the one that stuck. We thought we could, reinvent if you will, the idea of 'Man From U.N.C.L.E' in a similar way we did with 'Sherlock'. We thought we could do a job on the 'Man From U.N.C.L.E' in a way that would make it accessible to a contemporary audience."
"Our casting process really consists of finding actors that - for a start - look right and secondary - or arguably primary, I'm not sure which - is whether they're on the same frequency as what we think the film needs to be at. Usually when we're casting we rewrite the scenes with the actors, saying, 'what would they like to change' or 'would they like to change anything?' You can, within moments, find out if you're on the same frequency. So... both Armie and Henry... Henry was actually, I thought, the position of Armie, but for some reason he looked rather silly with blonde hair. It didn't work, initially, and I don't know why we had the idea of flipping roles but he eventually came back, at the very last minute. We were very careful to use him."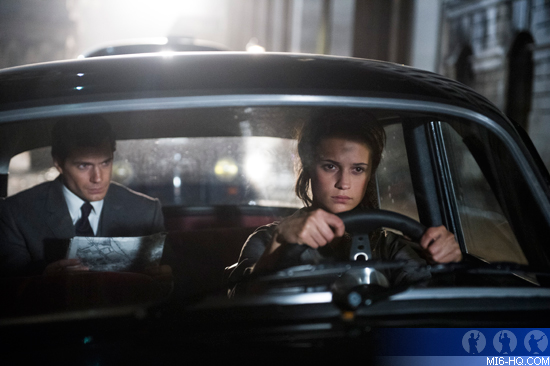 "Once we understood the challenge of making 'Man From U.N.C.L.E' accessible to both us as filmmakers and to a contemporary audience. It was then a question of making sure we had enough ingredients in there, within the piece, the amalgam of which did make sure it feels fresh and worthwhile. It was a constant process of using either old techniques of split screens or trying to do as much as we can in camera. We made a decision not to use contemporary cameras in the sense that I'm quite well known for using very slo-mo shots. None of those. So we tried to stick to a theme of '60s filmmaking, but within that trying to come up with some form of contemporary dialogue within the filmmaking process. We decided... we weren't going to compete with $200m movies with action for action's sake. So we had to have a new approach on how we were going to have our action manifest. For instance, on the boat chase, we looked at every boat chase that had ever been constructed in history and we couldn't find one that was worth it - although there were a couple of funny ones - so we decided to shoot the whole thing off a guy eating a sandwich. Traditionally that's where you put an action beat, but the only action beat, a guy eating a sandwich. At least that felt fresh to us. I think that's our approach to everything."
Lionel Wigram:
"I think Guy has a very distinctive approach to casting. After hours of conversations of talking to them, having people read through stuff, he eventually will say to me, I can make it work with this person, this actor or actress. That's when I know when we're ready."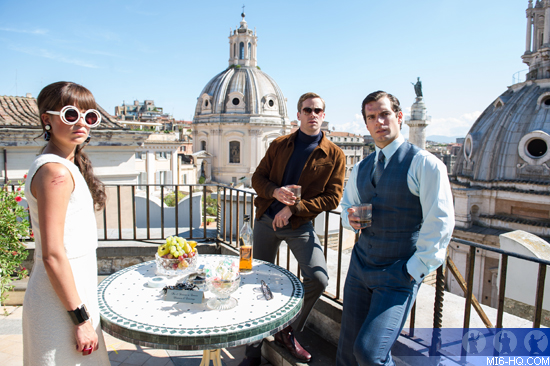 "We got very lucky with the girls. It was a very long search and there were a number of actresses we looked at. We found two young actresses, right at the beginning of their careers, both were going to have huge careers. Alicia [Vikander] and Elizabeth [Debicki] are so watchable on screen and such great actresses."
"I think Guy's approach to action is always: 'How can we make this fresh; how can we make it different; how can we surprise the audience?' I think what we're both very proud of is that the action feels character-based. What our actors do is based on the character, and that's very distinctive."
Share The Story